[April 2016] At last week's #asugsv Summit, the annual bacchanal where dilettantes, amateurs, libertarians, billionaires, and Silicon Valley mercenaries gather to plot the destruction of public education in plain view, Dr. Condoleeza Rice of 9/11 and Iraqi war infamy shared her expertise on "reforming" public education. Like many simpletons and profiteers, Dr. Rice seeks salvation in dystopian technology and reportedly demonstrated a level of understanding of educational technology similar to her imaginary "mushroom cloud" in Baghdad.
"Technology is neutral," Rice observed. "It's how it is applied that matters." Technology can be used to support a world in which a child's zip code or color or gender or age doesn't shape their future—just their commitment to getting an education, she said. (Edsurge – Heard & Overheard at the ASU+GSV Summit. April 19, 2016.)
No. You are profoundly wrong Dr. Rice!
In fact I detailed how wrong you are three years ago. Perhaps you didn't read my daily brief entitled, "Technology is Not Neutral!" You may read it below…
Larry Ferlazzo invited me to share a vision of computers in education for inclusion in his Classroom Q&A Feature in Education Week. The text of that article is below.

You may also enjoy two articles I published in 2008:
Technology is Not Neutral

Educational computing requires a clear and consistent stance
© 2013 Gary S. Stager, Ph.D.
There are three competing visions of educational computing. Each bestows agency on an actor in the educational enterprise. We can use classroom computers to benefit the system, the teacher or the student. Data collection, drill-and-practice test-prep, computerized assessment or monitoring Common Core compliance are examples of the computer benefitting the system. "Interactive" white boards, presenting information or managing whole-class simulations are examples of computing for the teacher. In this scenario, the teacher is the actor, the classroom a theatre, the students the audience and the computer is a prop.
The third vision is a progressive one. The personal computer is used to amplify human potential. It is an intellectual laboratory and vehicle for self-expression that allows each child to not only learn what we've always taught, perhaps with greater efficacy, efficiency or comprehension. The computer makes it possible for students to learn and do in ways unimaginable just a few years ago. This vision of computing democratizes educational opportunity and supports what Papert and Turkle call epistemological pluralism. The learner is at the center of the educational experience and learns in their own way.
Too many educators make the mistake of assuming a false equivalence between "technology" and its use. Technology is not neutral. It is always designed to influence behavior. Sure, you might point to an anecdote in which a clever teacher figures out a way to use a white board in a learner-centered fashion or a teacher finds the diagnostic data collected by the management system useful. These are the exception to the rule.
While flexible high-quality hardware is critical, educational computing is about software because software determines what you can do and what you do determines what you can learn. In my opinion the lowest ROI comes from granting agency to the system and the most from empowering each learner. You might think of the a continuum that runs from drill/testing at the bottom; through information access, productivity, simulation and modeling; with the computer as a computational material for knowledge construction representing not only the greatest ROI, but the most potential benefit for the learner.
Piaget reminds us ,"To understand is to invent," while our mutual colleague Seymour Papert said, "If you can use technology to make things, you can make more interesting things and you can learn a lot more by making them."
Some people view the computer as a way of increasing efficiency. Heck, there are schools with fancy-sounding names popping-up where you put 200 kids in a room with computer terminals and an armed security guard. The computer quizzes kids endlessly on prior knowledge and generates a tsunami of data for the system. This may be cheap and efficient, but it does little to empower the learner or take advantage of the computer's potential as the protean device for knowledge construction.
School concoctions like information literacy, digital citizenship or making PowerPoint presentations represent at best a form of "Computer Appreciation." The Conservative UK Government just abandoned their national ICT curriculum on the basis of it being "harmful and dull" and is calling for computer science to be taught K-12. I could not agree more.
My work with children, teachers and computers over the past thirty years has been focused on increasing opportunity and replacing "quick and easy" with deep and meaningful experiences. When I began working with schools where every student had a laptop in 1990, project-based learning was supercharged and Dewey's theories were realized in ways he had only imagined. The computer was a radical instrument for school reform, not a way of enforcing the top-down status quo.
Now, kindergarteners could build, program and choreograph their own robot ballerinas by utilizing mathematical concepts and engineering principles never before accessible to young children. Kids express themselves through filmmaking, animation, music composition and collaborations with peers or experts across the globe. 5th graders write computer programs to represent fractions in a variety of ways while understanding not only fractions, but also a host of other mathematics and computer science concepts used in service of that understanding. An incarcerated 17 year-old dropout saddled with a host of learning disabilities is able to use computer programming and robotics to create "gopher-cam," an intelligent vehicle for exploring beneath the earth, or launch his own probe into space for aerial reconnaissance. Little boys and girls can now make and program wearable computers with circuitry sewn with conductive thread while 10th grade English students can bring Lady Macbeth to life by composing a symphony. Soon, you be able to email and print a bicycle. Computing as a verb is the game-changer.
Used well, the computer extends the breadth, depth and complexity of potential projects. This in turn affords kids with the opportunity to, in the words of David Perkins, "play the whole game." Thanks to the computer, children today have the opportunity to be mathematicians, novelists, engineers, composers, geneticists, composers, filmmakers, etc… But, only if our vision of computing is sufficiently imaginative.
Three recommendations:
1) Kids need real computers capable of programming, video editing, music composition and controlling external peripherals, such as probes or robotics. Since the lifespan of school computers is long, they need to do all of the things adults expect today and support ingenuity for years to come.
2) Look for ways to use computers to provide experiences not addressed by the curriculum. Writing, communicating and looking stuff up are obvious uses that require little instruction and few resources.
3) Every student deserves computer science experiences during their K-12 education. Educators would be wise to consider programming environments designed to support learning and progressive education such as MicroWorlds EX and Scratch.
— — — — — — — — — — — — — — — — -
In addition to being a veteran teacher educator, popular speaker, journalist, author, and publisher, Gary is co-author of the bestselling book called the "bible of the maker movement in schools", Invent To Learn — Making, Tinkering, and Engineering in the Classroom. He also leads the Constructing Modern Knowledge summer institute and is Publisher at CMK Press.
Since I know nothing about NCAA basketball, I'll congratulate Villanova and tell a personal anecdote about my connection to the team.
Five or so years ago, I got hired to do a keynote at an education conference held at Villanova. I arrived several hours early, just in time to realize that I would be speaking in their basketball arena and following a speech by their (apparently beloved and talented) basketball coach.
I thought to myself, "How the hell am I supposed to follow a god-like basketball coach on his home court?"  I crafted an opening joke that I still think is a killer. I may have even tested the joke on friends before my time to speak.
More than 20 years ago, a graduate student of mine, named Beth, (surname escapes me, but she had triplets and is a very fine high school math teacher) used an early version of MicroWorlds to program her own version of a toolkit similar to Geometer's Sketchpad. Over time, I ran a similar activity with kids as young as 7th grade. I've done my best to piece together various artifacts from my archives into a coherent starting point for this potentially expansive activity. Hopefully, you'll be able to figure out how to use the tools provided and improve or expand upon them.
Students (middle and high school) will use MicroWorlds EX create their own tool for exploring two-dimensional geometry similar to Geometers' Sketchpad, Cabri, or GeoGebra. [1]
As students build functionality (via programming) into a tool for creating and measuring geometric constructions, they reinforce their understanding of important geometric concepts. As the tool gets more sophisticated, students learn more geometry, which in turn leads to a desire to explore more complex geometric issues. This is an ecological approach to programming. The tool gets better as you learn more and you learn more as the tool becomes more sophisticated.
Along the way, students become better programmers while using variables, list processing, and recursion in their Logo procedures. They will also engage in user interface design.
Resources:
---
[1] I would not show commercial models of the software to students until after they have programmed some new functionality into their own tools.
Let's trick 'em into learning!
© 2006 Gary S Stager
A friend called a few months back and asked me to tell him my most dangerous idea. What a great question! My answer, "Curriculum is bad."
Allow me to make the case.
I can turn to almost any page in a textbook, article or website and find an outlandish, inaccurate or confusing idea some curriculum writer thought was brilliant. Even the most well intentioned efforts at relevance or context stretch credulity, often in a hilarious fashion.
Indigestion
A recent article in Edutopia (July 2006) presented a new method for making connections between art and math, called Aesthetic Computing. The following example demonstrates how the method might be used to teach teens about slope intercept form.
Aesthetic computing attempts to reach those frustrated by traditional math instruction by presenting abstract mathematical concepts in a more creative and personal way… For example, a standard equation for graphing lines on a slope such as y = mx + b might become a hamburger, with y representing the whole burger, m referring to the meat, and x standing in for spices. Multiplication is indicated by the fact that the meat and spices are mixed together, and b is added to represent hamburger buns. Students then write a story about the burger or draw a picture of it.
What? How is drawing a burger related to slope? One abstraction (slope) is replaced by even greater abstractions. The concept of variable is muddled and equations are presented wrongly as recipes. Worst of all, this is referred to as a hands-on project when it's just coloring. (Note: If you think this is just one out-of-context example, I encourage you to read the primary sources on aesthetic computing. There you will find profoundly confusing examples of pedagogical tricks masquerading as constructivism.)
Fumble!
Corporations often write curriculum tie-ins to their products. Some are shameless marketing ploys while others are more altruistic. The NFL recently announced a $1.5 million marketing campaign to get kids more active and fight obesity –  a noble public service gesture. It's not their fault that curriculum is bad. They're just playing along.
A language arts lesson has students create and perform a rap that demonstrates action verbs. A science lesson has kids play scooter tag, with one group of students representing cholesterol and another representing healthy hearts. (Associated Press, 10/19/06)
The NFL might solve two problems simultaneously. The Kansas City Chiefs can become the Cholesterols and the Redskins, the Healthy Hearts. Racist mascots could be replaced with scientific models while local school kids rap about vascular plaque. Multiple-choice comprehension questions appear on the Jumbotron.
Lola Falana Math
Textbook publishers use graphics and word problems to recycle old content. Units often begin with "real-life" content to help students make "connections." One 7th grade math text has a photo of Walter Matthau dressed as Einstein. I know what the curriculum designers are thinking. Kids are just nuts for Walter Matthau!
The text below the photo reads something like, "In the classic motion picture, I.Q., Matthau plays Albert Einstein. Meg Ryan is his niece and Tim Robbins is a mechanic with a crush on her… Later in the film Tim Ryan's character asks the niece, 'How old is your uncle?' Einstein overhears the question and yells from the other room, '10 times 2 to the third.'"
Get it? They're teaching exponents. What a hoot! All of the film stuff was unnecessary trivia that distracts from what should have been a simple arithmetic problem – not that anyone would ever express their age in exponential form.
The point of exponential notation is what? How does it work? Why?
Surely, the mere invocation of Einstein in the passage makes this a science lesson too.
I Know What You're Thinking
Gary is against "bad" curriculum like the examples above. No, I oppose all of it. Curriculum is the arrogant folly of adults who don't know the children who will play cholesterol scooter soccer, yet are self-ordained to prescribe what those students should know and when they should know it. Curriculum is the weapon of choice for ranking, sorting and labeling children. It is indifferent to individual needs, talents or desires. Worst of all, curriculum creates an impermeable barrier between teacher and student. Without curriculum, failure would be more difficult as would the assorted pathologies of discipline problems, drop-out rates and violence that plague far too many schools.
Note… If you enjoy my pubescent tales, I recommend my obituary to Jill Clayburgh in The Huffington Post.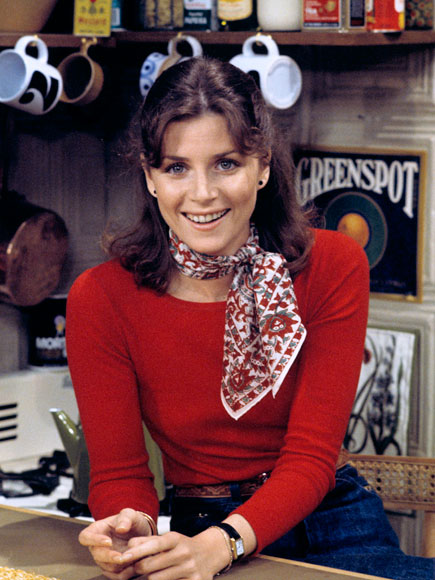 I just learned that actress Marcia Strassman passed away on October 24th at age 66. As a boy of 12-16 when Ms. Strassman played Mrs. Kotter on Welcome Back Kotter, well you can imagine the sort of lust I possessed. There was no more perfect woman – smart, loving, sexy, and in command of every situation, no matter how chaotic. I imagine a few million other boys went, "Ooh! Ooh! Ooh! Ooh! Ooh!" for Mrs. Kotter back then.
In 2005, I used my press credentials to cut lines, secure good seats, and meet people like Arianna Huffington, John Dean, Gore Vidal, Lawrence O'Donnell, Douglas Brinkley, David Frum, and Frank Luntz at the Los Angeles Times Festival of Books. Monty Python's own Eric Idle was going to be interviewed on the big stage at Royce Hall and flashing my press credentials scored me a front-row seat. A few minutes before the program began, a group of VIPs were ushered to my row and seated next to me. I immediately saw a character actress from a million TV shows like Barnaby Jones before I noticed the woman in the track suit who sat down next to me. Omigod! Omigod! Omigod! It was Mrs. Kotter!!! Mrs. Freakin' Kotter!
I immediately sent a text message to Sylvia telling her that the woman of my dreams was inches away from me and to ask if she could Google how old Mrs. Kotter was (in 2005). This was pre-iPhone and many years since I was in Jr. High worshipping Ms. Strassman on Welcome Back Kotter. I'm not particularly shy and have engaged in conversation with movie stars, politicians, scholars, and musicians over the years, but this was different. I was afraid that if we made eye contact, I would burst into flames. I stared towards the stage and let the antics of Eric Idle distract me from the love-of-my-life in the seat next to me.
---
I never saw any of the Honey I Shrunk the Audience's IQ films, but there is another Marcia Strassman opus I recommend to you.
On the cusp of my third decade of celibacy at nineteen, Marcia Stassman co-starred in one of the strangest, funniest, sexiest, crappy films of all-time, Soup for One. I LOVE that film and can recite lines from it. "You dragged me all the way to the Catskills to tie up Jewish women?"
From Wikipedia…
Soup For One is a 1982 sexually themed romantic comedy that was directed and written byJonathan Kaufer and produced by Marvin Worth. The R-rated film was released by Warner Bros. Pictures. Its tagline is "When you're looking for love, you find yourself doing some very funny things."

While the film was not a box office success, mostly due to mixed reviews and the over the top sex scenes (including one involving S/M), it is best remembered for its soundtrack, which was produced by Nile Rodgers and Bernard Edwards of the group Chic, who performed the title track.

Allan, a cable television producer in New York City, is determined to find the perfect woman, and he would even go so far as having a description of what she would look like done on an artist sketch. But before he can encounter the girl of his dreams he finds himself encountering a series of disastrous dating roadblocks. He finally meets Maria, who seems to be his perfect woman, and tries to make the relationship work.
Wikipedia neglects to mention that Allan hunts down Marcia Strassman after seeing her far afar and picking up her diaphragm, which she accidentally dropped in the street. There is a Jewish singles weekend in the Catskills complete with a cow roasted at the Kosher luau. The male leads in the film work at a public access cable station under a Manhattan slaughterhouse. This end of Disco pre-AIDS fairy tale also includes Teddy Pendergrass, Andrea Martin, Anna Deveare Smith, and Christine Baranski. Marcia Strassman should be awarded a posthumous Academy Award for her performance in this masterpiece!
Here is the NY Times review of Soup for One (what do they know?)
Through the miracle of YouTube piracy, you can now watch the entire epic film right here! (until it's taken down)

Rest-in-peace Marcia Strassman. Thanks for the memories.
Don't give up on schools, there is still much to be done
By Gary Stager
District Administration, Aug 2006
Dear Mr. Gates:
I write with great admiration and appreciation of your remarkable philanthropic efforts on behalf of health, poverty and education. Changing the world is a spectacular goal. Congratulations on your plans to dedicate more of your time to charity and on Warren Buffett's enormous contribution to the Bill and Melinda Gates Foundation's efforts.
I know nothing about infectious diseases, vaccines or sustainable agriculture. I defer to you and other experts on those topics. A recent Business Week cover story, Bill Gates Gets Schooled, was eye opening. That article reports the mixed success of your foundation's efforts in public school reform and your candid admission of disappointing results. It must be depressing to spend a billion dollars on school reform and all you got was a lousy t-shirt. I humbly share the following recommendations to help guide your future initiatives.
Decide what you believe
You and all your advisors should read Seymour Sarason's book, What Do YOU Mean by Learning? Sarason makes what should be an obvious observation that discussions of learning, teaching and school reform often fail to discuss what the stakeholders mean by learning. Without such a serious ongoing discussion, failure is predictable.
With all due respect, the Gates Foundation needs to decide what it means by learning and stop funding competing organizations. Investing in the Met Schools (see "Radical Reformer," November 2005, page 46) and Achieve, Inc., simultaneously is like funding both sides of a war.
Apparently it is rocket science
The Business Week article tells the story of a Denver High School that received Gates Foundation funds. The school was broken up into four smaller schools in an attempt to make schooling more personal and have fewer students fall through the cracks. However, the school's award-winning choir, a perennial source of pride and excellence, crumbled when students were dispersed to four different schools within the building. Surely, some smart adult could have figured out a plan to move children from one corner of a school to another for choir practice?
It must be depressing to spend a billion dollars on school reform and all you got was a lousy t-shirt.
Schools are complex organisms full of unintended consequences
A recent Los Angeles Times article chronicled how the noble goal of breaking large high schools into small, more personal, learning communities does foster school pride. However, it also may cause those communities to become tribes hostile to one another and result in limited elective options for students.
The impossible is easy, the easy is often impossible
This is my axiom to explain the chaotic nature of schools. It may indeed be easier to build a residential campus in Paris for New York City ninth graders than to hire a French teacher for their neighborhood school.
When seeking clarity, ask yourself a simple question: "Would I proudly send my child to this school?"
Drop the business metaphors
Stop talking about schools as businesses and using terms like efficiency, productivity, supply chain and measurable outcomes. Such metaphors are weak and create needless tension among your "partners" in education.
Drop the school metaphors
The clich?s used by educators to describe their practices and objectives can prove just as stifling and counterproductive as business metaphors. Reflexive mantras like "Sage on the stage" and "You must invest in professional development" fail to acknowledge the complexities of education and provide alibis for failure.
Stop talking about results
Such short-term language may be appropriate for quarterly profit statements, but not education. Learning is messy, individual and natural. Schools do not manufacture widgets, but create an environment in which children and teachers may grow.
If you do wish to focus on results, be honest about what works. Education is notorious for having ideology trump evidence. Your talk of "more rigorous curriculum" and scores directly contradicts research funded by your foundation. The Met/Big Picture schools are wildly successful despite the complete absence of any traditional notion of curriculum. If you want results, build a lot more schools like the Met and let go of the fantasy of one-size-fits-all magical curricula.
You need to meddle
If you pay the bills, then you have a right and responsibility to run the school. A hands-off approach to schools you fund creates confusion among the stakeholders. Your support, insight, expertise and clear expectations must be apparent and consistent.
Work with the living and do no harm
You have acknowledged that it is easier and more effective to build new schools than fix some existing ones. Keep creating great schools where children can flourish and building models others can follow.
Solve the college readiness problem
If you find that preparing poor, urban, rural and minority students for college is too difficult, then build some colleges with open enrollment in those communities to offer opportunities students would otherwise be deprived of.
Admit that math education is a disaster
Almost nothing done in the past 50 years has helped students be more numerate. Work with Seymour Papert to invent a mathematics curricula that students could love, rather than coming up with tricks to help a few more memorize algorithms irrelevant to their lives and the complex world in which they learn. Computers have a clear role to play in learning about such sciences of complexity.
Show some courage
You are the richest man in the world. That's like having tenure. You may work without fear! You and Oprah spent two hours on television alerting the public that too many schools are failing too many children. However, you seem reluctant to discuss the underlying causes of poverty, inequitable funding formulas and the resegregation of our nation's public schools. The Gates-funded Manual Arts High School in Denver that has now closed was destroyed by the resegregation of the school. Civil rights are critical for students and you need to lend your voice to that struggle.
Education Secretary Margaret Spellings likes to say, "Schools are the same as they were 25 years ago." That is demonstrably false. I graduated high school 25 years ago and enjoyed a full-range of electives, three music classes per day, great bands, fabulous plays, no AP courses, little tracking and teachers did not soil themselves over the need to raise scores on deeply flawed standardized tests. The climate of fear, name-calling and punishment paralyzing schools today is a recent phenomena produced by those professing to help.
We will have achieved success when all schools are demonstrably great places where children prefer to be and authentic learning exceeds our expectations. I wish you well in your quest to create such a reality.
Gary Stager on International Ed Comparisons
John Dewey is Ours!
District Administration, Apr 2005
Put on your dunce caps! It's international education comparison season again. I know. I know… Eritrea is kicking our butt in long division. If we don't get tough quickly, all of our best fast-food jobs will be outsourced overseas.
During this somber season of atonement, assorted windbags take to the airwaves to decry the callous incompetence of American teachers and to label our students as fat, lazy and stupid. We learn that country X focuses on the basics; country Y spends more time on fewer topics; while country Z has a longer school year. Don't you just love how after careful review of the data, the prescription for American public schools is always more testing, increased sanctions, louder name-calling and longer seat-time?
 While there are always lessons to be learned from beyond our daily context, educational innovations abound in classrooms across America. Yet we ignore them. The cynical political forces that scare the populace with annual Sputnik hysteria play upon an unhealthy fear of foreigners and a neurotic national identity.
We know that simplistic proclamations about superior schools far away are incomplete at best, yet we continue to wring our hands about our inferiority. Japan is one of the favorite pedagogical bogeymen, but on a trip to Tokyo I witnessed four people employed to complete every retail transaction and two women required to operate an automatic elevator. I suspect that the four people making change at every department store checkout counter or the two women piloting one elevator did not succeed in calculus class. Like in Houston, students who might lower the average must just disappear.
While others can challenge their validity, the greatest risk posed by the international education comparisons is the underlying assumption that learning is (or should be) uniform. This premise is absurd and destructive for every state engaged in the standardized arms race. No human endeavor can or should be standardized. This is especially true across different cultures with dissimilar needs, goals, motivations, resources and belief systems.
The Stager Perspective
My work in public and private schools across a dozen or so countries entitles me to proclaim myself a scholar on global educational comparisons. My experience and humble analysis leads me to the following conclusion. Schools stink everywhere!
As long as citizens around the world strive to embrace the following myths and practices schools will continue to lose relevance and offer fewer benefits to children.
Artificial curricular hierarchy
The notion that a committee of bureaucrats can prescribe a specific sequence of curricular topics and skills for all learners defies everything we know about learning theory and will always lag behind societal shifts.
Assuming knowledge is static
Just as every learner is different, the nature of knowledge is fluid. Educational success is not measured by recitation and recall.
Testing is not teaching and teaching is not learning
Until we abandon the obsession with quantifying knowledge without even engaging a discussion of, "what we mean by learning," schools will continue to treat children as rounding errors.
Barbaric conditions
Rows of uncomfortable desks nailed to the floor, bells, grades, age segregation, decontextualized content, sorting by similar levels of incompetence and zero-tolerance policies must give way to more flexible learning environments.
Communication is weak
Parents, still largely unwelcome educational partners, find it increasingly difficult to receive timely answers to simple questions despite enormous investments in data aggregation and school-to-home accountability systems.
It doesn't ultimately matter if you agree with my hypothesis about the ill-health of schools and schooling. What you must celebrate is that the American ideal is for every child to enjoy a free and excellent K-12 education, followed by unparalleled opportunities for higher education. While our practice does not always measure up to our rhetoric, our democratic ideals are noble and our schools have served many children well. Rather than waste our energy worrying about global competition we should rededicate ourselves to helping every child reach their potential as a well-rounded human with a thirst for knowledge and creative expression.
A Not-So-Funny Thing Happened on the Way to the Future
© 2004 Gary S. Stager
Published by the NECC Daily Leader conference newspaper on June 22, 2004
The computer is not just an advanced calculator or camera or paintbrush; rather, it is a device that accelerates and extends our processes of thought. It is an imagination machine, which starts with the ideas we put into it and takes them farther than we ever could have taken them on our own."  (Daniel Hillis, 1998)
This is an incredibly dark period for education. Perennial challenges are now accompanied by name-calling and public policy based on "getting tough" with third graders. Perhaps decision-makers just don't know what learning in the digital age could look like. They need to see how kids not only learn old things in new ways, but construct personal understanding of powerful ideas in a rigorous computationally-rich fashion. Computers are today's dominant intellectual laboratories and vehicles for self-expression.
Computers offer kids the means of production for learning via previously off-limit domains, including: music composition, filmmaking, robotics, computer science, journalism and engineering.
If only there were a place where compelling models of new educational practice could be shared… Welcome to NECC!
A few years ago, educators ceased talking about computing and started talking about technology. Suddenly computing, this remarkable invention of 20th century ingenuity, capable of transforming every intellectual domain, was dead without so much as an obituary. Conference speakers soon spoke of computers being just technology – like a zipper or Pez dispenser. This rhetorical shift liberated educators from learning to use computers, rethink the nature of curriculum or change practice to embrace the expansive opportunities afforded by computing. Information became the focus, not what kids do with computers.
In the mid-1970s my junior high required every 7th grader to learn to program a computer in nine weeks. The feelings of intellectual elation I experienced programming are indescribable. I didn't know what was impossible so everything was possible. The computer amplified my thinking and the habits of mind I developed in Mr. Jones' class serve me every day.
Bill Gates and Steve Wozniak enjoyed similar experiences. Imagine how the world would be different if some smart adults had not procured a mainframe and some terminals and said to Gates and Wozniak, "See what you can figure out. Have fun. Lock up when you're done."
How do your children's school computing experiences compare? Do all students have access to creative tools anytime anyplace? Does the school culture inspire a thirst for knowledge and support authentic project-based work?
We've lowered standards when twelve year-olds in my junior high are NOW being taught to find the return key in a mandatory keyboarding class. Someday they may be "taught" to surf a filtered locked-down crippled Web incapable of downloading, rich media or collaboration all in the name of preparing them for the future. Some future.
Adults talk of how kids know so much about computers, how they are so competent, confident and fluent. Then those kids come to school and are treated like imbeciles or felons. Kid power is a gift to educators. We need to build upon those gifts and channel their students in directions they might not know exist. If kids came to school readers, we wouldn't grunt phonemes at them. We would read better literature.
When many of us first attended NECC, we viewed the personal computer as not only a window on the future, but a microscope on the past. We knew how all sorts of learners exceed our wildest expectations when equipped with computers and constructionist software. Personal experience illuminated how the existing pencil-based curriculum was failing kids. Optimism filled the air.
Look around and you might conclude that the state-of-the-art includes: classrooms as game shows; data mining to justify standardized testing; reading as a winner-take-all race; and hysterical network security. "Technology" is being touted as a way to centralize control and breathe life into the least effective teaching practices of yore.
Widespread consensus is hard to achieve, especially on complex matters like education. Nonetheless, the educational computing community seems to have decided that our children should look forward to a future filled with testing and Microsoft Office instruction. Tests about Microsoft Office could achieve two national goals.
NECC attendees are pioneers entrusted with helping schools realize the potential of the imagination machine and as Gladwell suggests serve as the 10th Fleet in revolutionizing the context for learning. Go home and share the fabulous ideas you collect here in the Big Easy, but remember that the kids you serve expect big things from you and it won't be easy.
In Australia…
Laptop Schools Lead the Way in Professional Development
As published in Educational Leadership – October 1995
By Gary S.Stager
Gary S. Stager is a teacher educator and adjunct professor at Pepperdine University. He has spent the past ten years working with a dozen Australian schools in which every student and teacher has a laptop computer.
Educational reform is too often equated with plugging students into anything that happens to plug in. Technology-rich Australian schools lead the way in helping teachers use technology thoughtfully.
Many educators believe that technology alone will lead to innovation and restructuring in schools. Unfortunately, they either do not include staff development in the equation, or they provide programs that do little more than ensure that teachers are able to unjam the printer or use one piece of canned instructional software.
Having developed a number of professional development models for a dozen schools in Australia and more in the United States, I believe computer-related staff development should immerse teachers in meaningful, educationally relevant projects. These activities should encourage teachers to reflect on powerful ideas and share their educational visions in order to create a culture of learning for their students. In brief, teachers must be able to connect their computer experience to constructive student use of computers.
Australian Leadership
In 1989, Methodist Ladies' College, an independent pre-K-12 school with 2,400 students, embarked on an unparalleled learning adventure. At that time, the Melbourne school made a commitment to personal computing, LogoWriter, and constructivism. The governing principle was that all students, grades 5-12, should own a personal notebook computer on which they could work at school, at home, and across the curriculum. Ownership of the notebook computer would reinforce ownership of the knowledge constructed with it. Approximately 2,000 Methodist Ladies' College students now have a personal notebook computer.
The school made personal computing part of its commitment to creating a nurturing learning culture. It ensured that teachers were supported in their own learning by catering to a wide range of learning styles, experiences, and interests. All involved agreed that personal computing was a powerful idea, one more important than the computers themselves. What students actually did with the computers was of paramount importance. LogoWriter was the schools's primary software of choice. (MicroWorlds is now used.)
Dozens of Australian schools (called "laptop schools") are now in various stages of following the lead of Methodist Ladies' College in computing and are now using some of the professional development models created during my five years of work there.
Staff Development Innovations
Many schools find the task of getting a handful of teachers to use computers at even a superficial level daunting. The laptop schools expect their teachers not only to be comfortable with 30 notebook computers in their classroom, but also to participate actively in the reinvention of their school. In such progressive schools, staff development does not mean pouring information into teachers' heads or training them in a few technical skills. Staff development means helping teachers fearlessly dream, explore, and invent new educational experiences for their students.
I have employed three staff development strategies – in-classroom collaboration, "slumber parties," and build-a-book workshopsæin many laptop schools. All three model constructivism by providing meaningful contexts for learning, emphasizing collaborative problem solving and personal expression, and placing the learner (in this case the teacher) at the center of the learning experience. Each school values and respects the professionalism of the teachers by acknowledging the knowledge, skills, and experience each teacher possesses.
In-Classroom Collaboration
Several Australian laptop schools have used the in-classroom model I developed working in the Scarsdale, New York, and Wayne, New Jersey, public schools. This collaborative form of teacher development places the trainer in the teacher's classroom to observe, evaluate, answer questions, and model imaginative ways in which the technology might be used. The collaborative spirit and enthusiasm engendered by the trainer motivates the teacher, who feels more comfortable taking risks when a colleague is there to help. Implementation is more viable because this professional development occurs on the teacher's turf and during school hours.
Residential "Slumber Parties"
This approach allows teachers to leave the pressures of school and home behind for a few days to improve their computing skills in a carefully constructed environment designed to foster opportunities for peer collaboration, self-expression, and personal reflection, and to encourage a renewed enthusiasm for learning. These workshops have taken place at hotels, training centers, a monastery with lodging facilities, even at a school. These learner-centered workshops stress action, not rhetoric. The workshop leader serves as a catalyst, and creates opportunities for participants to connect personal reflections to their teaching. These connections are powerful when they come from the teacher's own experienceæmuch like the types of learning opportunities we desire for students. The slumber parties use three key activities:
Project brainstorming. Before we are even sure that the teachers know how to turn on their computers, we ask them to identify projects they wish to undertake during the workshop. The projects may be collaborative, personal, or curriculum-related, and they need not relate to the subjects they teach.
Powerful ideas. Each day begins with a discussion of a relevant education issue or philosophical concern. Topics might include the history of Logo and your role in technological innovation (what the school has already accomplished); process approaches to learning; or personal learning stories. The topic for the final day, "What does this have to do with school?" is designed to help teachers reflect on their workshop experiences and make connections to their role as teachers.
Problem solving off the deep end. One or two problem-solving activities are planned to demonstrate how teachers can solve complex open-ended problems through collaborative effort. These exercises help the participants to understand that not every problem has only one correct answer and that some problems may have no answers.
Slumber parties are offered on a regular basis. Because the primary goal of the workshops is to support a learning community, teachers and administrators are encouraged to participate in more than one. Participants gain appreciation for the power and expressive potential of LogoWriter. And, they are reminded that their colleagues are creative, imaginative learners like themselves.
Build-a-Book Residential Workshops
The origin for these workshops is based in the book, Build-a-Book Geometry. The book chronicles the author's experience as a high school geometry teacher who spent an entire year encouraging his students to write their own geometry text through discovery, discussion, debate, and experimentation. It provides an exciting model for taking what teams of students know about a concept and then giving them challenges built upon their understanding or misunderstanding of it. The teacher then uses the responses to elicit a set of issues to which another team will respond, and so on. Throughout the process, each team keeps careful notes of hypotheses, processes, and conclusions, then shares these notes with the other teams during the process of writing the class book.
Healy's ideas inspired a format that addresses confusing topics through discussion, problem solving, collaboration, and journal writing. Before the workshop, I ask each participant to identify three LogoWriter programming issues that they do not understand or that they need to have clarified. Small teams of teachers spend hours answering the questions and explaining numerous programming (and often mathematical) issues to one another. This exercise stresses the most important component of cooperative learningæinterdependence. When each group has answered all questions to its collective satisfaction, each teacher meets with a member of another team to explain what his or her group has accomplished.
Participants explore emerging questions through projectsædesigned by the leaderæthat are intended to use increasingly sophisticated skills. For example, teachers discuss the concept of programming elegance as they review student projects, and they keep careful notes of their programming processes, questions, and discoveries. These collective notes are included in the class book (disk). This disk becomes a valuable personal reference that the teachers can use in their own classrooms.
Teacher assessments of the residential workshops have been extremely positive. And, the quality of the experience makes the cost quite low when compared with the cost of providing an ongoing series of two-hour after-school workshops. Schools routinely spend much more time teaching concepts in bite-size chunks, while leaving real learning to chance.
Suggestions for Success
Following are some guidelines for successful technology implementation.
Work with the living.
Because schools have limited technological and teacher development resources, those that do exist should be allocated prudently. If energy and resources are focused on creating a few successful models of classroom computing each year, the enthusiasm among teachers will be infectious. Of course, the selection of models must be broad enough to engage teachers of differing backgrounds and subject areas.
Eliminate obstacles.
It should not be surprising that teachers without sufficient access to computer technology don't embrace its use. How many workshops must a teacher attend to get a new printer ribbon? How long must a teacher wait to get enough lab time for his or her students to work on a meaningful project? The idea that schools should not buy computers before the teachers know what to do with them must be discarded.
Stay on message.
Administrators must articulate a clear philosophy regarding how the new technology is to be used and how the culture of the school is likely to change. Communication between teachers and administrators must be honest, risk-free, and comfortable. Administrators must constantly clarify the curricular content and traditions the school values, as well as specify the outdated methodology and content that is to be eliminated. Teachers must be confident that their administrators will support them through the transitional periods.
Work on the teacher's turf.
Those responsible for staff development should be skilled in classroom implementation and should work alongside the teacher to create models of constructive computer use. It is important for teachers to see what students can do; this is difficult to accomplish in a brief workshop at the end of a long workday.
Plan off-site institutes.
Schools must ensure that teachers understand the concepts of collaborative problem solving, cooperative learning, and constructivism. Accordingly, teachers must have the opportunity to leave behind the pressures of family and school for several days in order to experience the art of learning with their colleagues. Off-site residential "whole learning" workshops can have a profoundly positive effect on a large number of teachers in a short period of time.
Provide adequate resources.
Nothing dooms the use of technology in the classroom more effectively than lack of support. Administrators can support teacher efforts by providing and maintaining the technology requested and by providing access to a working printer and a supply of blank disks.
Avoid software du jour.
Many educators feel considerable pressure to constantly find something new to do with their computers. Unfortunately, this newness is equated with amassing more and more software. It is reckless and expensive to jump on every software bandwagon. The use of narrow, skill-specific software provides little benefit to students. Choose an open-ended environment, such as MicroWorlds, in which students can express themselves in many ways that may also converge with the curriculum.
Practice what you preach.
Staff development experiences should be engaging, interdisciplinary, collaborative, heterogeneous, and models of constructivist learning.
Celebrate initiative.
Recognize teachers who have made a demonstrated commitment to educational computing. Free them from some duties so they can assist colleagues in their classrooms; encourage them to lead workshops; and give them access to additional hardware.
Offer in-school sabbaticals.
Provide innovative teachers with the in-school time and the resources necessary to develop curriculum and to conduct action research.
Share learning stories.
Encourage teachers to reflect on significant personal learning experiences. Encourage them to share these experiences with their colleagues and to discuss the relationship between their own learning and their classroom practices. Formal action research projects and informal get-togethers are both effective. Teachers routinely relate that their most beneficial professional development experience is the opportunity to talk with peers.
Help teachers purchase technology.
Schools should help fund 50-80 percent of a teacher's purchase of a personal computer. This support demonstrates to teachers a shared commitment to educational progress. Partial funding gives teachers the flexibility to purchase the right computer configuration. Consider offering an annual stipend for upgrades and peripherals.
Cast a wide net.
No one approach to staff development works for all teachers. Provide a combination of traditional workshops, in-classroom collaborations, mentoring, conferences, and whole-learning residential workshops from which teachers can choose.
Although many administrators dream of providing only a handful of computers in their schools, the reality of what is happening in schools across Australia requires serious consideration. Universal computing is in our future, and staff development programs must be geared to that fact. Modern staff development must help teachers not only embrace the technology, but also anticipate the classroom change that will accompany widespread use.
We must recognize that the only constant on which we can depend is the teacher. Our schools will only be as good as the least professional teacher. Staff development must enhance professionalism and empower teachers to improve the lives of their students. Our children deserve no less.