TV and film writers are on strike for a "fair share" of the revenue from internet distribution of the programs and films they've written. But in a ironic twist on the relationship of written language to the internet, JK Rowling and Warner Brothers are suing tiny book publisher RDR books for turning what has been available free on the internet into a book. The key issue in the complaint they filed in New York court is that there's a major difference between information available free online and the same information in a book sold for profit. Is it coincidence that the suit was filed on Halloween?
A middle school librarian in Grand Rapids Michigan has been running a popular website devoted to comment and criticism on Rowling's phenomenal Harry Potter series. He and his contributors have created a virtual Harry Potter encyclopedia which provides serious literary criticism of Rowling's work and easy access to information about the books. Even Rowling herself says that it has been a handy reference for her as she is writing and needs to check something out from a previous book.
The website has never taken any advertising unlike several other web sites devoted to the series. So the royalties the author would earn on the book would be the only compensation he would receive for several years of diligent scholarship. The book, The Harry Potter Lexicon, is based entirely – almost verbatim – on the website. So why is Warner Bros and Rowling seeking an injunction to prevent the book which is ready for release in English and several foreign editions from being published when they have actually encouraged the website. The Lexicon author is featured in an interview to be included in the next Harry Potter DVD by Warner Brothers and a timeline he created for the books will also be on the DVD.
No question has been raised about the Potter web sites that earn tens of thousands of dollars a month through selling advertising so its hard to support the argument in the claim that it's that the book will be sold that makes the difference. The website has had 25 million hits so the information it provides has already been widely accessed.
What's so different about buying a book to get the same information?
And isn't it funny that so many folks have been predicting the death of reading books and this suit argues that a book is more of a threat to their literary empire than a website?
On the other hand maybe a book does have some strengths that a website doesn't have:
It's more permanent
It's edited so that the information in it should be more reliable than the website
It's portable and can be accessed anywhere including the bathroom, on a plane, in bed
It doesn't require access to or use of an energy source
One would think that Rowling would realize that this book has the potential to become a text in literature courses which would enhance her reputation as a literary giant rather than just an author of kids books. Not to mention the future genrations of serious literature students who will be buying her books. Harry Potter could reach the stature of Huckleberry Finn in great literature.
Lawyers are predicting that, because of the murky questions around intellectual property in various media the case could reach the Supreme Court. But that would depend on whether David, the publisher, can sell enough books to acquire the funds to fight Goliath, Warner Brothers.
Once a decade or so, the New York Times publishes a hysterical article about "the reading wars," in which the argument for systematic phonics instruction is advanced. They just did it again in An Old and Contested Solution to Boost Reading Scores: Phonics. The article is a predictable mess.
The phonics phanatics are hard-core. One academic used to contact my former university and demand that I be terminated whenever I questioned the phonics gospel in my magazine column. That was in addition to sending scalding letters-to-the-editor.
In 2004, the entire editorial staff of the magazine I worked for was threatened with termination for questioning Reading First. Here's another one I wrote in 2006.
To "commemorate" the latest discovery of the "reading wars", I humbly suggest that journalists tackle the following questions.
Q1: Anyone remember when "whole language" was banned in California? Any journalist wish to follow-up on that legacy?
Q2: Why is "balance" virtuous? Can't it be dangerous or wrong? In my experience, educational quests for balance result in the weeds killing the flowers. In education, "balance" can be not only simplistic, but cowardly and wrong. When schools seek "balance," the weeds always kill the flowers.
Q3: Why does the defense of systematic phonics instruction remain a top priority of the religious right?
Q4: Why are the same people so often anti-science when it comes to issues like climate change or sexual orientation and yet cling to phonics instruction as scientifically proven?
Q5: Has there been any research or journalistic investigation (or even interview) about the evolution of Lucy Calkins' work over time? I acknowledge her contributions, but have simple profound ideas become massive curriculum products? If so, what has been lost/gained?
Q6: Where is all of this "unbalanced" whole language influence emanating from? Please name the texts or teacher preparatory programs that have gone hog wild on non-phonics-based instruction. (Not excusing the batshit crazy, sloppy, silly, reading myths SOME teachers subscribe to.)
Q7: NAME A TIME OR PLACE IN THE POST-WAR (WW II) ERA WHERE PHONICS HAS NOT COMPLETELY DOMINATED READING INSTRUCTION. Doesn't a "reading war" require actual combatants? One side has nuclear weapons and every White House, the other has Shel Siverstein.
Q8: How can you publish an article about the reading wars without any input from the seminal experts on the losing side? Where is the expertise of scholars such as, Frank Smith, Ken Goodman, Richard Allington, Herbert Kohl? I know you now how to reach Stephen Krashen. He writes letters-to-the-editor of the New York Times regularly.
Q9: How about writing an article in which lots and lots of experts do nothing but define "phonics," "whole language," "literacy," "balanced literacy," "reading," and "instruction?"
Q10: If everyone learns to read by being taught a sequence of 43 phonemic sounds, how do you explain children reading in Israel, China, Japan, or other countries with non-phonemic languages. How can deaf people possibly learn to read without phonics>
I respectfully implore you to investigate the effects of an unconscionable lack of access to high-interest reading material in classrooms and school libraries in places like Los Angeles and Oakland. https://www.accessbooks.net/school-library-crisis.html
I'm a big fan of children's book illustrator/author, Dav Pikley. So, when I came across a beginning reader by him called, "Big Dog and Little Dog," I bought it for my three year-old grandson. The grandkids should love it.
The book is complex with a great deal of subtext.
Big Dog and Little Dog want food.

Here is some food for Big Dog.

Big Dog is happy.

Here is some food for Little Dog.

Little Dog is happy too.
Deep, I know!
After the dozen or so pages of the story, the book includes f#$cking comprehension questions. The publisher, Houghton Mifflin Harcourt, calls them "Bonus Skill Building Activities." I am not going to destroy my grandson's love of reading by giving him books with a stupid quiz at the back.
Want to know why Johnny can't read?
Textbook publishers and the educators engaged in a faith-based relationship with them!
I am sure that if you asked the publisher why they felt compelled to ruin a book with assessment schlock, I bet they would say, "teachers want it." Well, who cares? Any teacher incapable of engaging a child in a conversation about Big Dog and Little Dog should be servicing robot drink dispensers at McDonalds. Better yet, perhaps teachers should shut up altogether and just let kids enjoy reading a book for information or pleasure.
Accelerated Reader, comprehension questions every three paragraphs, and other cynical schemes designed to interrupt reading  for the purpose of ranking, sorting, or failing children have a prophylactic impact on reading far more destructive than playing Minecraft or binge-watching episodes of Wife Swap.
When I was a kid, once you could read, there was no longer a subject in your schedule called, "Reading." Today, some kids receive reading instruction K-12. These are the very same kids who we are often made to believe are not good at reading. Perhaps adults need to stop ruining the reading experience and provide kids of all ages with access to high-interest reading material free of moronic "bonus skill building activities."
---
If you wish to do something about childhood literacy, donate generously to my favorite charity, Access Books. They build and stock beautiful libraries in third world schools where children would not otherwise have access to books. Criminally, those schools are in California!
---
Veteran educator Dr. Gary Stager is co-author of Invent To Learn — Making, Tinkering, and Engineering in the Classroom and the founder of the Constructing Modern Knowledge summer institute. He led professional development in the world's first 1:1 laptop schools and designed one of the oldest online graduate school programs. Learn more about Gary here.

It's time to beef-up your classroom making library
Here's a chance to spend your Amazon gift cards and brighten your classroom with kids learning by making. The following is an assortment of recent discoveries to inspire independent reading, making, tinkering, and engineering in your classroom. There are beautiful project books filled with how-to advice, fun picture books, and several books intended to help kids learn to sew. If you want to engage in eTextile, wearable technology, or soft circuits projects, knowing your way around a needle and thread is a good idea.
While these books are recommended for independent student reading, there are lots of ideas for whole classroom projects and reading aloud.
An ingenious picture book, with plenty of information, for kids of all ages in a style similar to the classic The Way Things Work.

The Smithsonian Maker Lab book series are the sort of gorgeous DK books kids love.

I'm a giant fan of Jane Bull's books. All of them. Buy them all, but this newish volume contains clever STEMy project ideas.

Lovely and clear book for motivated 10-14 year-olds interested in really understanding circuitry. Best of all, the book takes a project-approach.

This new book/LEGO combo by the evil Klutz geniuses contains plans for terrific inventions utilizing simple machines. Get the Klutz LEGO Chain Reacti0ns book and Crazy Contraptions book too! These are perennial favorites.

Super cute. Super clear. Super fun! Platform agnostic intro to stop-acti0n movie making with LEGO.

Glossy little trade paperbacks complete with fun projects, factoids, and historical notes for girls and boys. Get the entire series for your classroom library.

Glorious picture book filled with making, tinkering, and coding about a girl and the doll she upgrades to be her new friend.

Maker projects for outside by DK.

Soon-to-be-released DK project book.

Kids should learn to sew for eTextile and wearable computing projects!

Two bonus recommendations for good measure!

The cutest, most infectious read-aloud/read-along book ever!

An excellent introduction to the vast wonders of SNAP! programming.
---
Veteran educator Dr. Gary Stager is co-author of Invent To Learn — Making, Tinkering, and Engineering in the Classroom and the founder of the Constructing Modern Knowledge summer institute. He led professional development in the world's first 1:1 laptop schools and designed one of the oldest online graduate school programs. Learn more about Gary here.
Unlike most media outlets, The Huffington Post actually pretends to take an interest in education. However, I continue to believe that their Education section was created to be an advertising platform for the truly awful film, "Waiting for Superman," remembered as the Howard the Duck of education documentaries by the three other schmucks and I who paid to see it.
Regardless of their motives, The Huffington Post, is a frequent mouthpiece for the charter school movement and unofficial stenographer for corporations trying to make a quick buck off the misery of teachers and students.
The Huffington Post recently featured an article, "The Most Popular Books For Students Right Now," authored by their Education Editor Rebecca Klein. I clicked on the headline with interest, because I'm a fan of books and reading (I know a truly radical view for an educator). What I found was quite disappointing.
Aside from the fact that six books were the favorite across twelve grade levels, the books fell into two obvious camps; books kids like and books they were required to read by a teacher.
Nonetheless, data is data and Web users like lists.
What I do not like is when basic tenets of journalism, like "follow the money," are ignored in order to mislead readers. The source for the "independent reading habits of nearly 10 million readers" is Renaissance Learning, described by The Huffington Post as "an educational software company that helps teachers track the independent reading practices of nearly 10 million students."
That's like saying ISIS is a magazine publisher Donald Trump, owner of an ice cream parlor. While factually true, this is what Sarah Palin might call putting lipstick on a pig.
Renaissance Learning is a wildly profitable company that sells Accelerated Reader, a major prophylactic device for children who might otherwise enjoy reading. The product is purchased by dystopian bean counters who view small children as cogs in a Dickensian system of education where nothing matters more than data or achievement.
Their product creates online multiple-choice tests that schools pay for in order to quantify each child's "independent" reading. If the school doesn't own the test for a particular book a kid reads, they receive no credit. Kids routinely dumb down their reading in order to score better on the quizzes. Accelerated Reader rewards compliance and speed by turning reading into a blood sport in which winners will be rewarded and their classroom combatants, punished.
Ironically, I wrote about Accelerated Reader in The Huffington Post back in 2012. (Read Mission Accomplished)
When you look at the "favorite" book list featured in The Huffington Post, please consider that kids read The Giver and The Crucible because they are standard parts of the curriculum. This tells us nothing about what kids at grades 7, 8, or 11 actually like to read. Seeing Green Eggs and Ham as the first grade winner should make you sad. Can you imagine taking a comprehension test on this classic??? How vulgar!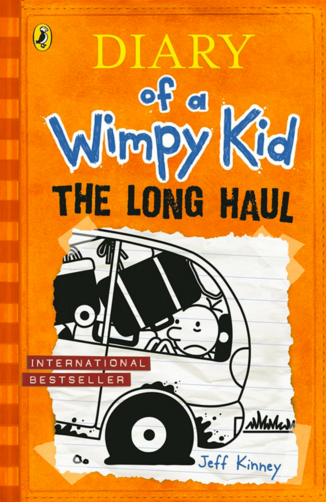 The Grade 2 favorite is also likely assigned by teachers, Click, Clack, Moo: Cows That Type. The mind reels when I try to imagine the test measuring comprehension of the comic book/graphic novel, named favorite book by 3rd, 4th, 5th, AND 6th graders, "Diary of a Wimpy Kid: The Long Haul. First of all, we should be alarmed that this simple book tops the charts for four years, but don't forget that kids will be tested by a computer on their comprehension of this delightful comic book.
"Nothing forced can ever be beautiful." – Xenophone
Caveat emptor!
There are many ways to evaluate excellent educational leadership. Here is a true story demonstrating such leadership.
A school principal recently led me on a tour of his elementary school. As we walked into one classroom I saw the blood flush from the principal's face. We walked in on a classroom full of children watching a Disney cartoon while their teacher did paperwork. Once outside the classroom the principal apologized profusely and promised that the teacher would be spoken to.
This principal was embarassed by the lack of teacher professionalism demonstrated by using a cartoon to distract her students. Such practice is widespread and illegal. It is against the law to show commercial films to a public audience (including public schools) without the consent or license of the publisher.
My grade school-age nephews are watching plenty of commercial films as the school year winds down. Therefore, I'm inspired to share an article I wrote six years ago.
---
Coming to a Classroom Near You!
One seventh grader's journey includes learning math through Scooby Doo
A version of this was published in the August 2001 issue of Curriculum Administrator Magazine
At our annual family dinner to celebrate the end of another school year each of our children reflected upon the lessons learned and the obstacles overcome during the previous ten months. Our seventh-grade daughter, who will be referred to by the top-secret code name of Miffy, shared with us a new pedagogical strategy and use of educational technology not yet conceived of during my school years. What was this innovation? Was it project-based learning, multiage collaboration, constructionism, online publishing, modeling and simulation? No, it was Disney films.
Yup, that's right. Disney films (and several others too).
The following is a partial list of the films shown this year during class time by my daughter's teachers.
I know that you must be marveling at the remarkable interdisciplinary properties of The Nightmare Before Christmas. You may also be wondering why there were no movies shown during fifth period. That's because they don't show movies during lunch.
Now I'm as fond of wasting time and goofing-off as the next guy, but Miffy was able to remember watching at least 34 films having no educational value whatsoever in one school year. In case you were thinking that they could be studying film criticism or visual storytelling you should know that they only watched half of most films because the periods are too short. Others were watched over several days.
This remarkable waste of class time occurred in a school where requests for meaningful projects, hands-on experiments, field-trips, drama and other productive learning experiences are abandoned because of an oft-repeated "lack of time." Sure the standardized tests and top-down curricular pressures wreak havoc with creating a productive context for learning, but we can't blame this one on Princeton or the President. Somewhere along the line educators determined that the demanding curriculum was elastic enough for the illegal showing of countless commercial films.

My Daughter the Rodeo Clown
Miffy also told me that due to the SAT-9 exams, Career Day had been cancelled. I'm not sure which part of that statement is most tragic, so let's state it in the form of a standardized test question.
Which is most pathetic?

a) Canceling Career Day because of SAT-9 testing

b) Career Day

c) The school's remedy for having cancelled career day
The ingenious remedy chosen was to spend much of the last week of school watching a series of instructional videos called, "Real Life 101." While hardly as educational as Mulan, these shows turned out to be far more entertaining. The audience was repeatedly reminded, "you don't need a college degree for this career, but it wouldn't hurt!"
The hosts of the series, Maya, Megan, Zooby and Josh (there always seems to be a Josh) introduced exciting career options for the high-tech interconnected global economy of the 21st century. The career options included the following: Snake handler, projectionist, naval explosive expert, skydive instructor, rafting instructor, diamond cutter, roller coaster technician, exterminator, auctioneer, alligator wrestler and my personal favorite growth industry –
rodeo clown!
You can't make this stuff up! The worksheet that followed the Career Day substitute asked each child to rank these careers in order of preference and write a few sentences explaining their number one choice.
If I wanted my children to watch television, I'd let them stay home. At least at home they could watch something educational like "Behind the Music: The Mamas and the Papas"or learn about Beat poetry from the "Many Loves of Dobie Gillis." At least then they would have a chance to learn something more than the unfortunate lessons being modeled by their schools.
*My daughter explained that all of these films share the same plot about a group of fat kids working hard together to win the big game – somewhere in there a lesson for us all.