I'm against rubrics. Anyone considering their use should read Alfie Kohn's article, Trouble with Rubrics.
That said, people I respect have used the special Handy Dandy Patented Stager Super Dooper Rubric over the years. The following is the language contained in my graduate school syllabi for a decade or so.
I have strong reservations about both grades and rubrics. I believe that both practices have a prophylactic effect on learning. Doing the best job you can do and sharing your knowledge with others are the paramount goals for this course. I expect excellence.

Therefore, I am trying a new experiment this term. You should evaluate each course artifact you create according to the following "rubric." The progression denotes a range from the least personal growth to the most.

I did not participate
I phoned-it in
I impressed by colleagues
I impressed my friends and neighbors
I impressed my children
I impressed Gary (the teacher)
I impressed myself

Note: I'm reminded that this isn't a rubric, but a rating scale, for those of you playing at home.
In addition to the popular minds-on/hands-on Invent to Learn workshops already offered by Constructing Modern Knowledge, I'm pleased to announce a brand new set of exciting, informative, and practical workshops for schools, districts, and conferences for 2015. Family workshops are a fantastic way to build support for learning by doing in your school.
For more information, email learning@inventtolearn.com. Please include type (workshop, keynote, consulting, etc.), approximate dates, location, and any additional details. We'll get back to you ASAP!
New Workshops
PBL with littleBits™ 
littleBits are incredibly powerful snap-together electronic elements that allow learners of all ages to create a wide array of interactive projects. Arts and crafts meet science and engineering when littleBits are available for pro typing or creating super cool new inventions. In addition to knowledge construction with littleBits, participants will explore the following topics.
What makes a good project?
Effective prompt setting
Project-based learning strategies for exploring powerful ideas
Less Us, More Them
Wearable Computing 
An LED, battery, and conductive thread can bring principles of electronics and engineering to learners of all ages. Interactive jewelry, bookmarks, and stuffed toys become a vehicle for making powerful ideas accessible to a diverse population of learners. More experienced participants may combine computer science with these "soft circuits" or "e-Textiles" to make singing suffer animals, animated t-shirts, jackets with directional signals, or backpacks with burglar alarms with the addition of the Lilypad Arduino or Flora microcontroller. Design, STEM, arts, and crafts come to life in this fun and exciting workshop! 
Reycling and Robotics

This workshop uses the incredible Hummingbird Robotics Kit to show how a powerful and easy-to-use microntroller designed for the classroom, common electronic parts (motors, lights, sensors) may be combined with recycled "found" materials and craft supplies to create unique interactive robots from Kindergarten thru high school.  Scratch and Snap! programming brings these creations to life. No experience is required to become a master robotics engineer! Cross-curricular project ideas will be shared.
Introduction to Microcontroller Projects and Arduino Programming

The Arduino open-source microcontroller is used by kids, hobbyists, and professional alike. Arduino is at the heart of interactive electronics projects and is perfect for classroom settings, but can seem intimidating to the initiated. This workshop introduces the foundational electronics, cybernetics and computer science concepts critical to learning and making with Arduino. The Arduino IDE programming environment will be demystified and other environments better suited for children, including Ardublocks and Scratch, will be explored. Strategies for teaching with Arduino will be shared.
Making and Learning in the Primary Years 
Young children are natural inventors, tinkerers, and makers. This workshop builds upon the natural inclinations of young children by adding new "technological colors" to their crayon box. littleBits, Scratch, Turtle Art, Makedo, Makey Makey, Hummingbird robotics kits, LEGO WeDo, soft circuits and more can all enrich the learning process. Timeless craft traditions and recycled junk combine with emerging technology to create a greater range, breadth, and depth of opportunities for learning by doing. Strategies for effective scaffolding, classroom organization, and the use of exciting new technologies in a developmentally appropriate fashion will be discussed. Participants in this workshop will learn how such modern knowledge construction projects are wholly consistent with the best early childhood traditions and support current standards. Dr. Stager is a certified preschool thru eighth grade teacher and an expert in the Reggio Emilia approach.
Build and Program a Truly Personal Computer with the Raspberry Pi
The Raspberry Pi is a ultra low-cost Linux-based computer the size of a deck of playing cards that costs less than $40. It is capable of running open-source productivity software, like Open Office and Google Docs, plus programmed via Scratch, Turtle Art, or Python. You can even run Arduino microcontrollers, power a home-entertainment center, or run your own Minecraft server! Old USB keyboards. mice, TVs or monitors are recycled and repurposed to assemble your complete personal computer. Each participant in this workshop will setup, use, and program their Raspberry Pi in addition to discussing how it might be used across the curriculum. (materials fee applies)
Ah, balance!
Balance is the Fabreze of education policy. It is a chemical spray designed to mask the stench of a two year-old tuna sandwich found in the minvan with the artificial bouquet of an April rain dancing on a lily pad.
Balanced literacy got us systemic phonics.
Balanced math begot Singapore Math worksheets.
Balanced standards produced The Common Core.
Balanced policy debates produced No Child Left Behind and Race-to-the-Top
A balanced approach to educational technology made computer science extinct in schools and has now taught two generations of children to find the space bar in a computer lab-based keyboarding class.
I could go on.
Balance is elusive. It is fake and lazy and cowardly and sad. Balance is embraced by those who don't know or can't/won't articulate what they truly believe. Balance fills the void left by the absence of alternative models and excellence. It is anonymous.
Educators are told that passion should be tempered. Every pedagogical idea is just fine as long as it is "for the children." We should just do our jobs and not complain about outrageous attacks on our dignity, paycheck, curriculum, working conditions, or the living conditions of the students we serve.
Balance fills the school day with mandates and directives and lots of interruptions that while offering an illusion of options make it impossible for a learner to focus on anything long enough to become good at it.
Balance teaches children that teachers are helpless pawns in a system they don't control or cannot understand.
Balance is the absentee parent of incrementalism. As educators take "baby steps" towards what they know is right or righteous they lead a long and meandering hike after which the followers cannot remember the original destination.
"This is no time to engage in the luxury of cooling off or to take the tranquilizing drug of gradualism." (Martin Luther King, Jr., 1963)
Educators are to remain neutral and seek consensus at all-costs. Balance programs us to find the silver lining in tornados. There MUST be SOMETHING good in what Bill Gates or Sal Khan or any number of a million corporations with ED or MENTUM or ACHIEVE or VATION in their names happen to be peddling. That simply is not so.
The laws of the political universe, and education is inherently political, greet each embrace of "balance" as ten steps in a more conservative direction. There is no balance – just weakness.
When schools seek balance, the weeds always kill the flowers!
I urge you to read one of my favorite passages ever written about "balance" in education. It is from a lesser-known classic, On Being a Teacher,"  by the great American educator, Jonathan Kozol. Please take a few minutes to read, "Extreme Ideas."
As I mentioned in this post, the Long Beach Unified School District is once again threatening to close a terrific school that has rebuilt a community and serves hundreds of children who will be displaced by this destructive, mean-spirited money-grab.
Two years ago, the school faced the same fate – complete with parents not being allowed to speak at public Board meetings and being roughed-up by district security.
A that time , I sent Superintendent Christopher Steinhauser the following questions in a Freedom of Information Act request. The Superintendent and Board Members refused to answer any of my questions.
Since menacing a fine school with community support seems a tradition in Long Beach, I share my two year-old questions below. Feel free to ask any or all of them via email or Twitter.
WOULD YOU BELIEVE THAT THE PUBLIC SCHOOLS SUPERINTENDENT and BOARD MEMBERS PUBLISH NO EMAIL ADDRESSES?
---
Dear Superintendent Steinhauer:
I am currently writing a number of articles  for The Huffington Post and other publications about the New City Public Schools proposed charter revocation You prompt response to the following questions is greatly appreciated.

I know how busy you are, so answering the following questions via email is considerate of your schedule and immune to misquoting.

1) If your recommendation to close the New City Public Schools is realized at the end of August, where will New City Students attend school in September? (please list all possible schools)

2) What is the current enrollment at those schools?

3) What will be the impact on class size and teacher-student ratios

4) How many former New City students in grades 6-8 will be required to attend LBUSD middle schools if K-8 options do not exist?

5) Will LBUSD need to assign additional teaching personnel to schools to accommodate the influx of New City students? Is this budgeted? What are the qualifications of those teachers? Why are they available on such short notice?

5) Please provide the attendance rates over the past three school years for the LBUSD schools likely to enroll former New CIty students.

6) Please provide the vandalism rates over the past three school years for the LBUSD schools likely to enroll former New CIty students.

7) Please provide the incidence of substance abuse over the past three school years for the LBUSD schools likely to enroll former New CIty students.

8) Please provide the crime rates over the past three school years for the LBUSD schools likely to enroll former New CIty students, organized by type of infraction.

9) Please provide the graduation rates for LBUSD students who attended the New City Public Schools prior to 2009.

10) Please indicate the frequency of art instruction at the LBUSD schools likely to enroll former New City students.

11) Please indicate the frequency of music instruction at the LBUSD schools likely to enroll former New City students.

12) How many field trips to LBUSD students enjoy? Please indicate by school likely to enroll former New City students.

13) What is the percentage of bilingual faculty at the LBUSD schools likely to enroll former New City students?

14) What sort of counseling services are being planned to help former New City students deal with the trauma associated with the charter revocation and transition into the LBUSD schools? Is this budgeted for?

15) How long will it take for the LBUSD to evaluate and develop IEPs, where appropriate for the former New City students joining LBUSD?

16) Do students at other LBUSD schools engage in public juried exhibitions as a form of assessment?

17) How does teacher professional development compare between the New City Public Schools and LBUSD schools?

18) How does time and resources for teacher planning and collaboration compare between LBUSD schools and The New City Public Schools?

19) How do playground facilities compare between The New City Public Schools and the LBUSD schools former NCPS students are likely to attend?

20) Will neighborhood schools accommodate all former NCPS students? If not, will transportation be provided by LBUSD?

21) Please indicate how many times since 2022, that you have visited The New City Public Schools? What was the purpose of those visits?

22) In your professional judgement, why are you recommending revocation of the NCPS charter?

23) If you were handed the keys to The New City Public Schools tomorrow, what would you do differently? What would you add? What would you eliminate?

24) Why does it seem that Long Beach is such a hostile jurisdiction for charter schools? Do you think the demand for parental choice will disappear after you revoke all of the school charters?

25) What are the anticipated financial costs or revenue to be realized by the LBUSD  if The New City Public Schools are closed?

25) What is your favorite book about learning?

26) What do you most admire about The New City Public Schools?

27) Why do you believe that The New City Public Schools is failing?

28) What is the role of parents in assessing the quality of their children's education?

29) Do you have metrics to indicate levels of parental involvement across LBUSD schools? If so, will you kindly share that data?

30) Do you think it is appropriate for LBUSD School Board Meetings to be held during business hours in a tiny venue inaccessible to public transportation? How does this help increase community involvement in education?

31) How many school days are dedicated to standardized testing, practice tests or test-preparation in the LBUSD?

32) What were the 2011-2012 costs of standardized testing, practice tests and test-preparation materials in the LBUSD?

33) How many personnel are dedicated to standardized testing, test preparation, data analysis and other assessment-related activities?

34) What were the 2011-2012 personnel costs related to standardized testing, test preparation, data analysis and other assessment-related activities?

35) How many MacArthur Genius Award recipients have worked with LBUSD schools? Please name them.

36) How many colleagues of Jean Piaget have worked with LBUSD schools? Please name them.

37) Please indicate the number of LBUSD K-8 schools with their own farm.

38) What have The New City Public Schools contributed to real estate values, commerce and quality of life in their geographic areas?

39) I read the Superintendent's goals for the 2011-12 school year at http://www.lbschools.net/Main_Offices/Superintendent/goals_10-11.cfm Presumably, they are intended to hold you accountable to the children, parents and tax-payers of Long Beach. They seem remarkably vague and easy to achieve. Do you think that The New City Public Schools is held to a higher standard of accountability than you are?

40) El Broad is a benefactor of the LBUSD and a proponent of charter schools. How might you explain to him why a city the size of Long Beach has no charter schools?

41) Does it strike you as odd that the LBUSD School Board would invoke to close schools without any public deliberation, dialogue, debate or request for evidence by the School Board?

I am enormously grateful for your help in organizing the data I requested and sharing your professional opinions with me.

Thank you for your service.

Best Wishes,

Gary S. Stager, Ph.D.
A great urban school needs your help!!!!!! PLEASE act now! The meeting is November 18th!
On a personal note…
I have been a supporter and volunteer with The New City School for years. I am not typically a supporter of charter schools, but this school has filled a need in the community, does a terrific job of providing a comprehensive education for neighborhood children, and has been distracted by constant threats by the test-prep crazed LBUSD. The Board seems immune to public sentiment and holds its public meetings at 5 PM in a  location inaccessible by public transportation. Board member contact info is unpublished. The last time they threatened to close the school, parents were dragged out of the public board meeting by their hair and one parent was hospitalized.
The New City School values the arts, literature, and has brought hope to a community that had given up any dream of the soft of education enjoyed by suburban children.
I've been blessed to explore much of the world. This super cool map shows you where I need to go in the future.
Admittedly, I counted a few layovers and flight connections.
Thinking and learning are strong proud words. When educational publishers or policy-makers seek to modify such terms, (re: design thinking, discovery learning, computational thinking…), the result seems less than the individual parts.
We get "design thinking" without any design; "computational thinking" without computation; "discovery learning" where the only acceptable discoveries are the ones the teacher (or textbook) already anticipated.
Increases in agency or student empowerment remain rhetorical and pedagogical progress, illusory.
I am too often reminded of the Sir Joshua Reynolds quote hanging all over Thomas Edison's laboratories, "There is no expedient to which a man will not resort to avoid the real labor of thinking."
Piaget teaches us that "knowledge is a consequence of experience." Schools and teachers serve students best when the emphasis is on action, not hypothetical conversations about what one might do if afforded the opportunity.
Papert was sadly correct when he said, "When ideas go to school, they lose their power."
Let's say that the lessons IDEO employees gleaned from designing the latest toothpaste tube could actually be applied to education (a preposterous supposition, but let's roll with it). By the time those ideas move from the latest blog post or conference workshop to the classroom, kids are left with an elaborate process in which brainstorming and affixing Post-It notes to walls becomes a means to solving hypothetical problems or PowerPoint reports about a topic they care little about for a non-existent audience.
Actions taken by the system, like school or classroom redesign or schedule redesign may be fantastically beneficial, but are too often conflated with the benefits of learning by being designing something personally meaningful. In other words, the adults may have learned something by being designers, but are depriving youngsters of that same quality of experience. At a time when learning is too often viewed as the direct causal result of having been taught, system-level design becomes conflated with student learning. Arranging ceiling lights in the shape of constellations to reinforce the STEM focus of the school is hardly the same as students learning science by being scientists. Doing science leads to richer learning experiences and is profoundly different from being taught about it in a room with pictures of scientists on the wall or carpet tiles arranged in fractal patterns.
Teachers, and by extension students, become consumed by hitting all of the steps in the "design process" and remembering those stages at the expense of deeper experiences in creativity, design, engineering, or computing. I am alarmed by how many schools celebrate that they allow kids to choose a topic to write a report about (paper, blog post, or PowerPoint) and then confuse such coercive, traditional, and inauthentic experiences with remarkable feats of empowerment or school reform.
It is sad and dangerous to give folks the illusion of agency without actual power or meaningful options.
A couple weeks ago, I received an email from a New York Times reporter asking to interview me about Mayor Bill DiBlasio's promise to end the ban on student cellphones in New York City public schools.. I replied immediately via email and called the reporter to tell her I was unavailable for a few hours, but that I provided my views on the subject via email from my iPhone. She agreed to call me later that day.
Alas, that call never occurred and my views didn't make the article.
So, instead of wasting 144 words, I'll share them below.
While there may be educational benefits of phone access, there are three primary reasons why the ban needs to be lifted.

1) it is unproductive to be arbitrarily mean to children. Schools would be well-served by lowering the antagonism level between children and adults.

2) Parents have legitimate safety fears and a right to contact their child. A child should be able to call for help or report their whereabouts to and from school.

3) It is unconscionable that poor children in NYC are being shaken down by vans parked outside schools charging kids to store their phones while in school – in many cases more than the cost of lunch.
When I enter a theatre or board a plane, I am asked politely to silence my phone. School should be no different, unless there is an educationally sound reason to use the phone.

Dr. Gary Stager is coauthor of the book, "Invent To Learn – Making, Tinkering, and Engineering in the Classroom." He is also a global expert on educational technology and veteran teacher educator.
Let's trick 'em into learning!
© 2006 Gary S Stager
A friend called a few months back and asked me to tell him my most dangerous idea. What a great question! My answer, "Curriculum is bad."
Allow me to make the case.
I can turn to almost any page in a textbook, article or website and find an outlandish, inaccurate or confusing idea some curriculum writer thought was brilliant. Even the most well intentioned efforts at relevance or context stretch credulity, often in a hilarious fashion.
Indigestion
A recent article in Edutopia (July 2006) presented a new method for making connections between art and math, called Aesthetic Computing. The following example demonstrates how the method might be used to teach teens about slope intercept form.
Aesthetic computing attempts to reach those frustrated by traditional math instruction by presenting abstract mathematical concepts in a more creative and personal way… For example, a standard equation for graphing lines on a slope such as y = mx + b might become a hamburger, with y representing the whole burger, m referring to the meat, and x standing in for spices. Multiplication is indicated by the fact that the meat and spices are mixed together, and b is added to represent hamburger buns. Students then write a story about the burger or draw a picture of it.
What? How is drawing a burger related to slope? One abstraction (slope) is replaced by even greater abstractions. The concept of variable is muddled and equations are presented wrongly as recipes. Worst of all, this is referred to as a hands-on project when it's just coloring. (Note: If you think this is just one out-of-context example, I encourage you to read the primary sources on aesthetic computing. There you will find profoundly confusing examples of pedagogical tricks masquerading as constructivism.)
Fumble!
Corporations often write curriculum tie-ins to their products. Some are shameless marketing ploys while others are more altruistic. The NFL recently announced a $1.5 million marketing campaign to get kids more active and fight obesity –  a noble public service gesture. It's not their fault that curriculum is bad. They're just playing along.
A language arts lesson has students create and perform a rap that demonstrates action verbs. A science lesson has kids play scooter tag, with one group of students representing cholesterol and another representing healthy hearts. (Associated Press, 10/19/06)
The NFL might solve two problems simultaneously. The Kansas City Chiefs can become the Cholesterols and the Redskins, the Healthy Hearts. Racist mascots could be replaced with scientific models while local school kids rap about vascular plaque. Multiple-choice comprehension questions appear on the Jumbotron.
Lola Falana Math
Textbook publishers use graphics and word problems to recycle old content. Units often begin with "real-life" content to help students make "connections." One 7th grade math text has a photo of Walter Matthau dressed as Einstein. I know what the curriculum designers are thinking. Kids are just nuts for Walter Matthau!
The text below the photo reads something like, "In the classic motion picture, I.Q., Matthau plays Albert Einstein. Meg Ryan is his niece and Tim Robbins is a mechanic with a crush on her… Later in the film Tim Ryan's character asks the niece, 'How old is your uncle?' Einstein overhears the question and yells from the other room, '10 times 2 to the third.'"
Get it? They're teaching exponents. What a hoot! All of the film stuff was unnecessary trivia that distracts from what should have been a simple arithmetic problem – not that anyone would ever express their age in exponential form.
The point of exponential notation is what? How does it work? Why?
Surely, the mere invocation of Einstein in the passage makes this a science lesson too.
I Know What You're Thinking
Gary is against "bad" curriculum like the examples above. No, I oppose all of it. Curriculum is the arrogant folly of adults who don't know the children who will play cholesterol scooter soccer, yet are self-ordained to prescribe what those students should know and when they should know it. Curriculum is the weapon of choice for ranking, sorting and labeling children. It is indifferent to individual needs, talents or desires. Worst of all, curriculum creates an impermeable barrier between teacher and student. Without curriculum, failure would be more difficult as would the assorted pathologies of discipline problems, drop-out rates and violence that plague far too many schools.
Note… If you enjoy my pubescent tales, I recommend my obituary to Jill Clayburgh in The Huffington Post.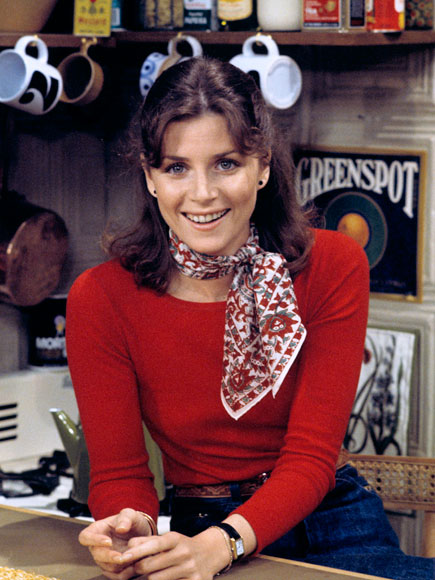 I just learned that actress Marcia Strassman passed away on October 24th at age 66. As a boy of 12-16 when Ms. Strassman played Mrs. Kotter on Welcome Back Kotter, well you can imagine the sort of lust I possessed. There was no more perfect woman – smart, loving, sexy, and in command of every situation, no matter how chaotic. I imagine a few million other boys went, "Ooh! Ooh! Ooh! Ooh! Ooh!" for Mrs. Kotter back then.
In 2005, I used my press credentials to cut lines, secure good seats, and meet people like Arianna Huffington, John Dean, Gore Vidal, Lawrence O'Donnell, Douglas Brinkley, David Frum, and Frank Luntz at the Los Angeles Times Festival of Books. Monty Python's own Eric Idle was going to be interviewed on the big stage at Royce Hall and flashing my press credentials scored me a front-row seat. A few minutes before the program began, a group of VIPs were ushered to my row and seated next to me. I immediately saw a character actress from a million TV shows like Barnaby Jones before I noticed the woman in the track suit who sat down next to me. Omigod! Omigod! Omigod! It was Mrs. Kotter!!! Mrs. Freakin' Kotter!
I immediately sent a text message to Sylvia telling her that the woman of my dreams was inches away from me and to ask if she could Google how old Mrs. Kotter was (in 2005). This was pre-iPhone and many years since I was in Jr. High worshipping Ms. Strassman on Welcome Back Kotter. I'm not particularly shy and have engaged in conversation with movie stars, politicians, scholars, and musicians over the years, but this was different. I was afraid that if we made eye contact, I would burst into flames. I stared towards the stage and let the antics of Eric Idle distract me from the love-of-my-life in the seat next to me.
---
I never saw any of the Honey I Shrunk the Audience's IQ films, but there is another Marcia Strassman opus I recommend to you.
On the cusp of my third decade of celibacy at nineteen, Marcia Stassman co-starred in one of the strangest, funniest, sexiest, crappy films of all-time, Soup for One. I LOVE that film and can recite lines from it. "You dragged me all the way to the Catskills to tie up Jewish women?"
From Wikipedia…
Soup For One is a 1982 sexually themed romantic comedy that was directed and written byJonathan Kaufer and produced by Marvin Worth. The R-rated film was released by Warner Bros. Pictures. Its tagline is "When you're looking for love, you find yourself doing some very funny things."

While the film was not a box office success, mostly due to mixed reviews and the over the top sex scenes (including one involving S/M), it is best remembered for its soundtrack, which was produced by Nile Rodgers and Bernard Edwards of the group Chic, who performed the title track.

Allan, a cable television producer in New York City, is determined to find the perfect woman, and he would even go so far as having a description of what she would look like done on an artist sketch. But before he can encounter the girl of his dreams he finds himself encountering a series of disastrous dating roadblocks. He finally meets Maria, who seems to be his perfect woman, and tries to make the relationship work.
Wikipedia neglects to mention that Allan hunts down Marcia Strassman after seeing her far afar and picking up her diaphragm, which she accidentally dropped in the street. There is a Jewish singles weekend in the Catskills complete with a cow roasted at the Kosher luau. The male leads in the film work at a public access cable station under a Manhattan slaughterhouse. This end of Disco pre-AIDS fairy tale also includes Teddy Pendergrass, Andrea Martin, Anna Deveare Smith, and Christine Baranski. Marcia Strassman should be awarded a posthumous Academy Award for her performance in this masterpiece!
Here is the NY Times review of Soup for One (what do they know?)
Through the miracle of YouTube piracy, you can now watch the entire epic film right here! (until it's taken down)

Rest-in-peace Marcia Strassman. Thanks for the memories.