There is one Boxing Day tradition in the United States I enjoy each year, the television broadcast of the annual Kennedy Center Honors in which a handful of people are honored by this nation for their contribution to culture. Spending two hours watching great talent be recognized by peers and protegés is entertaining and frequently moving. CBS should be commended for broadcasting the event each year even though it attracts a small audience. The program elevates television and performs a vital public service.
I always get a kick out of watching the President and his entourage watch the performances. Secretary of State Rice leaned forward in her chair during pianist Jonathan Biss' performance of Beethoven, in honor of Leon Fleisher. President Clinton used to laugh, and clap and bop along to the performances while the current President and Vice President often appear as though the execution is taking too long and they have lots of shredding to do back at the office.
I could not help, but wonder who I would select to honor me if I was a recipient of a Kennedy Center (or Schmemedy Center) Honor.
Who would you select? Name one narrator and four performers (may be a group) for your tribute. All of the people must be living.
Narrator:
Performer 1:
Performer 2:
Performer 3:
Performer 4:

If anyone responds, I'll post my list as well.
Happy New Years and congratulations on behalf of a grateful nation!
This past Saturday night, lots (perhaps millions) of Americans had the opportunity to see the New England Patriots defeat the New York Giants and become the first NFL team in history to end a season with a 16-0 record. For football fans like myself the game was awfully entertaining.
For Senators John Kerry, Patrick Leahy and Arlen Specter the game represented a threat to the United States Constitution and our way of life.
The NFL owns each football game and the right to broadcast them. During the last round of contract negotiations the league kept eight games to broadcast on its embryonic NFL Network. The historic "Giants vs. Patriots" match-up was one of the games selected in the off-season.
The 24/7 NFL Network needs original programming (re: games) to make its network viable. The business model is a combination of commercial ad revenue and cable networks paying a small amount per subscriber for the right to "carry" the NFL Network on their cable system.
I subscribe to the Dish Network, so I get the channel and the games they broadcast. I believe that DirectTV subscribers would get the game as well. Some cable monopolies, including Time Warner and Comcast, refuse to deal with the NFL Network. Therefore, their subscribers would not get to see the football game.
That's when the august group of Senators stepped in to save the day by threatening anti-trust hearings against the NFL if they did not buckle to their strong-arm tactics and broadcast the game over free TV.
It's worth remembering that this is the same Senate Judiciary Committee that cannot subpoena Scooter Libby, Karl Rove or VP Cheney for the role their role in the outing of a CIA operative; the same Committee that cannot find out who destroyed the video tapes of torture at Guantanamo Bay; the Committee that can't stop Presidential signing statements circumventing Congress; the same Committee that can't protect Americans from the Patriot Act, etc… You get the point.
Football? That they can tackle!


Yes, this does have something to do with new technology and how we live our lives
I live in Southern California. That means that every Fall Sunday morning, I have to haul my lazy butt out of bed and go to a local sports bar to watch my mighty New York Jets lose to a more talented football team. If I'm lucky, the Jets game is on the broken TV in the corner where they make me sit with the other loser or two (never more than two) who root for the Jets. The food is mediocre, but the service is even worse. Three times this season I sat through an entire game without being waited on. (Travel tip: Avoid the National Sports Bar and Grill in Torrance, CA) Sometimes the Jets game isn't on any of the bar TVs or the place is full of feces-flinging Raiders fans and I need to drive around for 30 minutes in order to find an alternative venue.
Why do I go to an unclean sports bar at 10 AM for bad food, worse service and no audio to accompany the game? Simple, because I want to watch the New York Jets play football. It's a minor inconvenience and gigantic caloric sacrifice I make to watch my team lose week after week. It costs about $20 per game.
Guess what? Fans without home access to the NFL Network could have gotten out of their Lovesac couch and gone somewhere to watch the Patriots go undefeated. Great boxing matches have been "pay-per-view" since the 1970s. Leaving your house to watch a game with others is actually fun. It's social and good for the economy too!
Digital technology and lifestyle changes make such occasions for large communal experiences increasingly rare. Do you honestly think that fans in Boston, Vermont or Philadelphia would have objected to spending a few hours in a bar watching a great football game?
The Senator's beef should not be with the NFL, but with the cable companies who are denying their customers access to the football game. Forcing the NFL Network to provide their feed of the game to both CBS and NBC screwed a 3rd party – the local television channels who PAY the NFL for the exclusive right to broadcast games. In other words, NY-area and New England viewers get every Giants and Pats game anyway, paid for by the commercials the local affiliates are able to sell. Those stations are now suing the NFL because they were cheated by the NFL due to the Senatorial intervention.
Like in most matters involving media and networked digital content you can't have partial access or partial choice. Either all content is pay-per-view, time-shiftable and subject to viewer choice or the system fails.
Why can't everyone select which game they wish to watch every week? Why are Southern Californians forced to watch the Raiders or Rams play years after the teams abandoned our media market? Those games still appear on Fox and CBS nearly every week. Who makes that decision?
The technology exists to ensure that there is NO reason I cannot watch the Jets play in my pajamas at home. I could get a different satellite receiver and pay a couple hundred bucks for the DirectTV Sunday Home Ticket package. Congress doesn't object to that option. When I first subscribed to the Dish Network in the late 90s, I paid $5/month to receive the local channels from my ancestral homeland of New York. That allowed me to keep up on local NY news and current affairs AND watch NY teams play. I can no longer due so because the United States Congress intervened on behalf of cable companies with some sort of Orwellian nod to "consumer choice" that ultimately eliminated access to what I choose to pay to watch.
Get your hands off my damned remote!
Merry Christmas, Peace + Good Will to All!

The following is a response to David Warlick's blog, Expanding the Definitions of Literature… Are We? Should We?
Of course, new media should be respected, enjoyed, analyzed and criticized. It's also worth acknowledging the remarkable prophylactic effect school has on the reading habits of many children.
I know of many places, including Australia, where children are offered rigorous "Film as Text" courses where moving stories are treated as forms of literature. However, even in such courses, the canon selected is subject to debate and criticism, as it is in paper-based literature courses. With a great teacher, a student may learn a lot about analysis and criticism even if the texts might be considered dubious.


Sordid personal tales of film "scholarship"

The only time I received less than an A or B n high school English was for a quarterly-elective entitled, "Science Fiction." During class we watched "The Blob," "Sleeper," "Fahrenheit 451," "Brave New World," "2001," "Them" and other classics of the genre.

The course was enormously popular among seniors who used to get ready for the "freaky" films over lunch-hour at the local Polynesian restaurant.

I did not imbibe, but did earn a D for the course because in addition to watching movies recorded by the teacher on an early reel-to-reel video deck, you were supposed to read four or five high-quality science fiction novels at home and pass a test on them. I "forgot" that requirement.


I also earned a D in a Rutgers University history course entitled, "History and Film." I hoped that the course was about the history OF film. My bad! Classes consisted of the professor showing a collection of films starring Ursula Andress. These films were chosen less for their historical significance than to satisfy a professorial fetish. In betwen screenings, the professor would pace the length of the classroom while screaming, "…and the Prussians" so that students in the front row required rain gear. Then came the essay-based exams about Otto von Bismarck.

Who knew? I had been "studying" Ms. Andress.

Can't we all just get along?
Instead of choosing X media to replace Y media, it is ALWAYS a good idea for knowledge to exist in multiple forms and for the literate person to choose the appropriate medium. Some films are great works of literature, while just like with books, some are not. There may be compromises required by adapting a novel into a screenplay and storytelling that is impossible via the printed word.
A current example – the "Catholic League" is boycotting the film, "The Golden Compass," not because of what has been exorcised from the film, but because they don't like what was said in the original book. The head of the organization's outrage machine refuses to even see the film.
My students read books in which experts explore powerful ideas with a level of depth, breadth and passion unlikely to be matched on the web. They also read web-based articles, share their work online and reflect upon their learning experiences synchronously and asynchronously. Most importantly, my students are engaged in using computers to construct knowledge by immersing themselves in active experiences that are either greatly enhanced by the availability of a personal computer or impossible in its absence.
Why must one medium or technology win while the other loses? This question is especially relevant when the resulting change in pedagogical practice is likely to be imperceptible?
Piaget said, "To understand is to invent," while Papert embellished this to say, "If you can make things with a computer, then you can make a lot more interesting things." If you believe in project-based learning, computers make a greater range of projects possible.
I know that we like to talk about emerging technology, but this discussion is really focused on very little, ie… "How should I receive or transmit some content?" I've said it before and will say it again, learning is about a whole lot more than delivery or reception of information. Besides, 98% of these discussions are limited to language arts (perhaps with a bit of social studies) instruction.
The entire discussion of whether will kids read or watch or have standardized test answers surgically implanted in their lower intestine sheds little light on what educators should do right now to make schools more productive contexts for learning.
Hint: Identifying a new transmission vehicle isn't the solution.
Whether you agree with his sentiment or not, you have to admire his courage, writing and passion.
This is an example of what makes America great. You can watch the above video clip on television without the secret police busting down your door, declaring you an enemy combatant and detaining you in an undisclosed location – for now.
I'm often at a loss in how to "participate" in the "community" that is the "blogosphere."
I struggle constantly with the problem of what I call "the quick and the unread." If you don't respond to a blog quickly, almost at twitch speed, your comments have little chance of being read. Taking the time to thoughtfully respond to a blog often results in the original blog being supplanted by a new one. Once the blog you wish to respond to gets pushed down the page, the likelihood of discussion rapidly approaches zero.
My current dilemma is this.
Lenny writes a blog full of facts or advice I dispute. Squiggy leaves a comment on the blog, but provides a response I disagree with.
What should I do when I disagree with the premise of a blog or the facts within and one ore more commenters provide feedback that should also be challenged? Do you respond to the blog AND the comments? If so, should this be in the same comment or in multiple posts? Will other readers be confused by more than one point being made in a comment?
Add to this scenario the fact that many bloggers view criticism as "being mean" regardless of the merits of an argument. Other blog readers simply ignore complex arguments or those longer than a couple of paragraphs.
Should I ignore the other person's blog entirely and write a blog on my own site? How many readers will I lose by moving the conversation?
I'm confused.
For kids of all ages:
George's Secret Key to the Universe
by Stephen Hawking and Lucy Hawking (Simon & Schuster Children's Publishing, 2007) Curious George's author, H.A. Rey, was an amateur astronomer and friend of Albert Einstein. Now Stephen (this generation's Einstein) and Lucy Hawking have accepted this generation's challenge of explaining the universe to kids. If you haven't been able to finish A Brief History of Time, this book, written for children ages 9-12, might help.
by Dr. Seuss (Picture Lions, 2001) This book was published posthumously and completed by Jack Prelutsky and Lane Smith. In addition to being a fabulous ( and timely) fable about the dangers of reducing education to test prep, the second half of the book is an exploration of Dr. Seuss' creative process and a behind-the-scenes look at how the book was created.

The Number Devil: A Mathematical Adventure
by Hans Magnus Enzensberger, Rotraut Susanne Berner, and Michael Henry Heim (Owl Books,2000) Imagine a whimsical novel, plus math, and you get the picture of this book, which can be enjoyed by readers of all ages.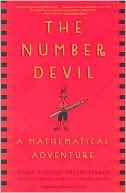 by Astrid Lindgren (Author), Lauren Child (Illustrator), Tiina Nunnally (Translator) (Viking Juvenile, 2007) This classic children's book has been illustrated by popular contemporary illustrator and children's author, Lauren Child.
Educational technology:



Blogs, Wikis, Podcasts, and Other Powerful Web Tools for Classrooms
by Will Richardson (Corwin Press, 2006) District Administration columnist Richardson explains the emerging technologies of blogging, podcasting, wikis, social networking and other innovations based on RSS.
The Children's Machine: Rethinking School in the Age of the Computer
by Seymour Papert (Basic Books, 1994) The "father of educational computing" provokes us to think hard about the incredible potential to construct knowledge using computers.
Never Mind the Laptops: Kids, Computers, and the Transformation of Learning
by Bob Johnstone (iUniverse, 2003) A fascinating history of educational computing from WWII through the laptop revolution of the early 1990s.
MySpace Unraveled: What it is and how to use it safely
by Larry Magid and Anne Collier
(Peachpit Press, 2006) takes the incredibly novel position of suggesting that you know what you're talking about before setting policy at home or in school. The book teaches adults how to use MySpace.com so that they may more rationally discuss social networking with children.
Internet & Computer Ethics for Kids: (and Parents & Teachers Who Haven't Got a Clue.)
by Winn Schwartau, D. L. Busch (Illustrator) (Interpact Press, 2001) This terrific book should be read
by every parent, educator and teen.
Learning:



Painting Chinese: A Lifelong Teacher Gains the Wisdom of Youth
by Herbert Kohl (Bloomsbury, 2007) Herb Kohl's poetic meditation on life, art, teaching and learning is a gift that keeps on giving.
The Book of Learning and Forgetting
by Frank Smith (Teachers College Press, 1998) Smith may have written the most beautiful and thoughtful book about learning in the past decade.

Raising children:



Come on, People: On the Path from Victims to Victors
by Bill Cosby and Alvin Poussaint (Thomas Nelson, 2007) Cosby and Poussaint explore the problems plaguing child rearing in our poorest communities and offer no-nonsense practical advice for adult caregivers and educators.
Unconditional Parenting: Moving from Rewards and Punishments to Love and Reason
by Alfie Kohn (Atria, 2005) Popular education author Alfie Kohn focuses on parenting in an informative book that might make Supernanny crazy.
Reading instruction:
by Frank Smith (Teachers College Press, 2007) This book poses the countless questions educators and parents have about reading, and answers them succinctly and in plain English.

School innovation:
The Big Picture: Education Is Everyone's Business
by Dennis Littky and Samantha Grabelle (ASCD, 2004) Now on his fourth decade of successful school reform, Littky demonstrates how it is possible to create successful schools for the 21st century with innovations that are replicable.
The Hundred Languages of Children: The Reggio Emilia Approach Advanced Reflections, 2nd edition
by Carolyn Edwards, Lella Gandini, and George Forman (Ablex Publishing, 1998) American educators of all grades can learn from the municipal preschools of Reggio Emilia, Italy. This book explains their educational ideas better than any book.
href="http://www.amazon.com/exec/obidos/ASIN/156750311X/resourcesforprog">
src="images/books/image018.jpg" width=91 border=0
u1:shapes="_x0000_i1033″>
In Schools We Trust: Creating Communities of Learning in an Era of Testing and Standardization
by Deborah Meier (Beacon Press, 2003) A fantastic book about creating learning communities within the four walls of the school and beyond by a Macarthur Genius
Teaching in these times:
by Jonathan Kozol (Crown, 2007) For more than 40 years, Kozol has given voice to the voiceless children in our cities. In his latest book, he uses the literary device of writing to a new teacher in Boston as a vehicle for exploring issues of pedagogy, politics, social justice and the joy of teaching.
Stupidity and Tears: Teaching and Learning in Troubled Times
by Herbert Kohl (New Press, 2005) A terrific collection of essays by the legendary educator and author.
Tested: One American School Struggles to Make the Grade
by Linda Perlstein (Henry Holt, 2007) Perlstein, a celebrated journalist, chronicles the story of a school that raised test scores dramatically by exploring the sacrifices made and whether continued progress is possible.
The Children in Room E4: American Education on Trial
by Susan Eaton (Algonquin Books, 2007) Eaton writes an in-depth analysis of the crises plaguing urban education through the story of one school in Hartford, Conn., over a period of 18 months.
The Game of School: Why We All Play It, How It Hurts Kids, and What It Will Take to Change It
by Robert Fried (Jossey-Bass, 2005) Fried offers thoughtful critiques on the state of public education and what we might do to improve matters.

---
Vision, leadership and management:
Letters to the Next President: What We Can Do about the Real Crisis in Public Education (2008 Election)
by Carl Glickman (Teacher's College Press, 2007) This collection of essays by leading educators and citizens offers unsolicited advice about education policy for our next president of the United States.
Selling the Dream : How to Promote Your Product, Company, or Ideas-And Make a Difference-Using Everyday Evangelism
by Guy Kawasaki (Collins, 1992) Kawasaki has inspired countless readers to gather and sustain support for their products and innovations.
Slack: Getting Past Burnout, Busywork, and the Myth of Total Efficiency
by Tom DeMarco (Broadway, 2002) A management expert, DeMarco makes a compelling case for granting employees some much needed time and space.
by David Loader (Routledge, 1997) Loader, one of the world's boldest and most accomplished principals, lets readers inside his head and heart as he does his job.
Predict education's future by reading about the past:
The New Education: Progressive Education One Hundred Years Ago Today (Classics in Progressive Education)
by Scott Nearing (New Press, 2007) Originally published nearly 100 years ago!
How Kindergarten Came to America: Friedrich Froebel's Radical Vision of Early Childhood Education (Classics in Progressive Education)
by Bertha von Marenholtz-Bulow (New Press, 2007) Read about the inventor of kindergarten, his radical ideas from a book originally published in 1894 and the fascinating story of how his ideas came to America.
The Public School and the Private Vision: A Search for America in Education and Literature (Classics in Progressive Education)
by Maxine Greene (New Press, 2007)
From Amazon.com – "Maxine Greene, one of the leading educational philosophers of the past fifty years, remains "an idol to thousands of educators," according to the New York Times. In The Public School and the Private Vision, first published in 1965 but out of print for many years, Greene traces the complex interplay of literature and public education from the 1830s to the 1960s—and now, in a new preface, to the present. With rare eloquence she affirms the values that lie at the root of public education and makes an impassioned call for decency in difficult times, once again a key theme in education circles. A new foreword by Herbert Kohl shows how the work resonates for contemporary teachers, students, and parents."
A Schoolmaster of the Great City: A Progressive Education Pioneer's Vision for Urban Schools (Classics in Progressive Education)
by Angelo Patri (New Press, 2007)
From Amazon.com – Angelo Patri's eloquent 1917 chronicle of multicultural education in the inner city remains as relevant today as it was ninety years ago. Long out of print, A Schoolmaster of the Great City illustrates Patri's commitment as a long-time principal at a New York public school to integrating all backgrounds into the classroom and to nurturing a community that extends beyond the school yard. The New York Times Book Review called it "an inspiring and an aspiring vision, an ideal of a force that would be a greater power in molding and Americanizing and democratizing American life than it would be possible to find in all other agencies together."
The Progressive Education Movement: Is It Still a Factor in Today's School?
by William Hayes (Rowman & Littlefield Education, 2006) 3/4 of this textbook is a terrific history of progressive educators and its unsung heroes. The chapters on the modern era are of less value.
---
Books by Pulse Contributing Editors:



Gerald Coles
Roger Schank
My most recent District Administration Magazine column, "Arts for All," is available at The Pulse: Education's Place for Debate.
See you there!
What could you possibly buy Thomas Friedman, author of The World is Flat, after he sold truckloads of books and aroused so much concern in countless school leaders?
I found the perfect gift during today's trip to the local Costco warehouse store.

Are the Chinese or Indians enjoying such technological innovation?
Only American ingenuity is capable of producing Batter Blaster – pancakes and waffles in an aerosol can. It's organic too!*
Batter Blaster advertises, "Just point, blast and cook!" What could be more American than that?
America, the pride is back!

*may also be used as a floor wax.