May 2016
I spent this morning in the company of extraordinary women. First, I was delighted to attend the National Center for Women in IT keynote address "Intersectionality & Diversity in Computing: Key Dilemmas and What to Do About Them." by one of my sheroes, Professor Melissa Harris-Perry. Next, I attended a talk by Mimi Ito about how the intersection of youth and digital culture were converging with traditional opportunities to create greater social capital, particularly among underserved populations. At the end of her session, my friend Cynthia Solomon (recipient of the NCWIT Pioneer Award last night), raised an important issue. She expressed concern about how Minecraft charges users and therefore makes it inaccessible to poor children. Dr. Ito agreed about the financial barrier to participation and said that important people, such as herself, were asking Microsoft, the owners of Minecraft, to make the software free. The audience was pleased with that response.
This might surprise you, but I disagree. Schools, teachers, and kids should pay for software.
Software does not grow on trees. It is created by artists, programmers, writers, designers, and engineers who need and deserve to feed their families, just like the humble teacher. The continuous devaluing of software, along with other media, profits no one in the short-term and giant corporations in the long-run. This phenomena not only harms the earning potential of creators, but ensures that educators will be deprived of high quality tools and materials. Sorry, but you get what you pay for.
I know what you're thinking. We're just poor teachers. Our budgets are slashed to the bone. We fundraise for crayons. Software is ephemeral. We should not have to pay for it like when we happily purchase "real" things; flash cards, interactive white boards, or that hall pass timer that reminds kids to poop faster.
There have only been a handful of truly innovative software programs ever created for learning (MicroWorlds, The Zoombinis, Geometer's Sketchpad, Rocky's Boots, LogoWriter, Inspire Data, My Make Believe Castle, Broderbund's Science Toolkit) over the past three decades. That development pipeline has rusted over while software becomes "free."*
Inspired by Dr. Harris-Perry's address, I suggest that we are looking at the Minecraft cost issue from the wrong perspective. The problem is not that Minecraft (or even better more educative software) isn't free, but that schools are so poorly funded they cannot afford to pay for what they need.
Fix the funding system! Make Silicon Valley pay their fair share of taxes! Give teachers discretionary funds for classroom activities! Change the tax code to allow teachers to deduct classroom materials from their income tax! Don't destroy the handful of creative companies who create great materials for children.
Don't tell me that you're preparing kids for S.T.E.M. jobs while demanding free software!
The High Cost of Free
Aside from the vulgarity of Donors Choose, the most unattractive example of teacher dependency and low self-esteem is the desire to become corporate certified. What's next? Should teachers where festive holiday sweaters affixed with corporate sponsor logos like NASCAR drivers or Happy Meals? If not, then why the rush to advertise your corporate affiliation on your blog, Twitter profile, or CV?
Google is not your friend. They are a giant corporation selling users and their data to other corporate customers. That doesn't bother me 10 percent as much as the spectacle of educators begging for corporate affection.
Go ahead. Name a single educational idea or value Google has added to educational practice. Cheap, free, and easy are not powerful ideas. There is nothing progressive in using cloud-based versions of office software or denatured half computers in the form of Chromebooks. Why should any educator care what Google thinks about teaching or learning?

Google certification is particularly embarrassing. I do not understand why any "professional" educator would parade around in an "I can use The Google and type a memo" sash. Such educators are uncompensated evangelists and walking billboards for Google, perhaps at their own peril.
The price of integrity must be more than "free" photo storage or use of a Web-based word processor.
Don't believe me? Read Maria Schneider's Open Letter to YouTube, "Pushers" of Piracy. Really read it. Read it again. Think about it. Share it.
Ms. Schneider is neither a crank or Luddite. She is a spectacularly talented composer who earned the first ever Grammy Award for an Internet crowd-funded project. In her article, she details how Alphabet/Google/YouTube profits from piracy, protects pirates, demonizes artists, and strong-arms creators into entering self-destructive business arrangements. Like other corporate bullies. Alphabet/Google/YouTube hides behind lobbyists while portraying themselves as martyrs.
Teachers need to stand with creators, not Google. If teachers do not view themselves as "content creators," then they should be reminded that there are powerful corporate interests who would like to replace them with YouTube videos and a Web-based comprehension quiz.
Don't stand with Google! (or any other company)
Schmoozing with salespeople does not and should not define you as an educator. Stand with and on the shoulders of other great educators. Be content to be a customer, never the product or a prop.
---
Footnote
* Next time you are told that "The Cloud is free," ask how much money your school/district is paying to employ IT personnel who guard, monitor, secure, or block it. How much does all that extra bandwidth cost? What can't children do or learn while waiting for "The cloud" to have the functionality of a 5-10 year-old PC?
It takes real balls for every other startup company, politician, and Silicon Valley dilettante to advocate for "coding" with a macho certainty suggesting that learning to program is a novel idea or accomplished in an hour.
Professional learning opportunities for educators:
Constructing Modern Knowledge offers world-class hands-on workshops across the globe, at schools, conferences, and museums. During these workshops, teachers learn to learn and teach via making, tinkering, and engineering. Computer programming (coding) and learning-by-making with a variety of materials, including Sphero and Tickle. For more information, click here.
My pal Will Richardson asked me to respond to news that the Florida legislature (ground zero for destructive education policies) has passed a bill allowing high school students to substitute "coding" courses for foreign language requirements. (see Florida Senate approves making coding a foreign language)
If you are a toddler learning English as a second language between binge watching seasons of Glitter Force, it's easy to see how "coding" in a programming language and literacy in a foreign language are equivalent.
For adult legislators entrusted with governance, this policy means two things:
They have no idea what computer coding is.

When policy makers say that students should "understand" technology or refer to technology as a "basic skill," they reveal a profound ignorance of computer science and have reduced a powerful intellectual pursuit to the level of a bicycle safety assembly or "don't copy that floppy" poster.

They are finally willing to admit that they don't give a rat's ass about teaching foreign language.

This may also be a tacit recognition that high school foreign language instruction is mostly torturous and unsuccessful.
When Will tweeted me about the news, a fellow twitterit asked, "Why music can't satisfy foreign language requirements?" While, there is no greater advocate for music education than myself, this newfound willingness to substitute one discipline for a completely unrelated required course is an admission that all course requirements should be abolished. There is so little consensus on what matters. And that may be a very good thing.
---
Related articles:
More than 20 years ago, a graduate student of mine, named Beth, (surname escapes me, but she had triplets and is a very fine high school math teacher) used an early version of MicroWorlds to program her own version of a toolkit similar to Geometer's Sketchpad. Over time, I ran a similar activity with kids as young as 7th grade. I've done my best to piece together various artifacts from my archives into a coherent starting point for this potentially expansive activity. Hopefully, you'll be able to figure out how to use the tools provided and improve or expand upon them.
Students (middle and high school) will use MicroWorlds EX create their own tool for exploring two-dimensional geometry similar to Geometers' Sketchpad, Cabri, or GeoGebra. [1]
As students build functionality (via programming) into a tool for creating and measuring geometric constructions, they reinforce their understanding of important geometric concepts. As the tool gets more sophisticated, students learn more geometry, which in turn leads to a desire to explore more complex geometric issues. This is an ecological approach to programming. The tool gets better as you learn more and you learn more as the tool becomes more sophisticated.
Along the way, students become better programmers while using variables, list processing, and recursion in their Logo procedures. They will also engage in user interface design.
Resources:
---
[1] I would not show commercial models of the software to students until after they have programmed some new functionality into their own tools.
The slide below is being passed around the Internet by well-meaning educators.
However, such "don't do this, do that" statements from startup-culture and Silicon Valley education "experts" almost always reveal their profound ignorance of how learning occurs and children develop.
Neither question is developmentally appropriate, although the first (bad one) at least includes a chance for play, fantasy, and imagination. The latter is designed to train workers to be cogs in a system dominated by the good folks at companies like Google.
Unlike most media outlets, The Huffington Post actually pretends to take an interest in education. However, I continue to believe that their Education section was created to be an advertising platform for the truly awful film, "Waiting for Superman," remembered as the Howard the Duck of education documentaries by the three other schmucks and I who paid to see it.
Regardless of their motives, The Huffington Post, is a frequent mouthpiece for the charter school movement and unofficial stenographer for corporations trying to make a quick buck off the misery of teachers and students.
The Huffington Post recently featured an article, "The Most Popular Books For Students Right Now," authored by their Education Editor Rebecca Klein. I clicked on the headline with interest, because I'm a fan of books and reading (I know a truly radical view for an educator). What I found was quite disappointing.
Aside from the fact that six books were the favorite across twelve grade levels, the books fell into two obvious camps; books kids like and books they were required to read by a teacher.
Nonetheless, data is data and Web users like lists.
What I do not like is when basic tenets of journalism, like "follow the money," are ignored in order to mislead readers. The source for the "independent reading habits of nearly 10 million readers" is Renaissance Learning, described by The Huffington Post as "an educational software company that helps teachers track the independent reading practices of nearly 10 million students."
That's like saying ISIS is a magazine publisher Donald Trump, owner of an ice cream parlor. While factually true, this is what Sarah Palin might call putting lipstick on a pig.
Renaissance Learning is a wildly profitable company that sells Accelerated Reader, a major prophylactic device for children who might otherwise enjoy reading. The product is purchased by dystopian bean counters who view small children as cogs in a Dickensian system of education where nothing matters more than data or achievement.
Their product creates online multiple-choice tests that schools pay for in order to quantify each child's "independent" reading. If the school doesn't own the test for a particular book a kid reads, they receive no credit. Kids routinely dumb down their reading in order to score better on the quizzes. Accelerated Reader rewards compliance and speed by turning reading into a blood sport in which winners will be rewarded and their classroom combatants, punished.
Ironically, I wrote about Accelerated Reader in The Huffington Post back in 2012. (Read Mission Accomplished)
When you look at the "favorite" book list featured in The Huffington Post, please consider that kids read The Giver and The Crucible because they are standard parts of the curriculum. This tells us nothing about what kids at grades 7, 8, or 11 actually like to read. Seeing Green Eggs and Ham as the first grade winner should make you sad. Can you imagine taking a comprehension test on this classic??? How vulgar!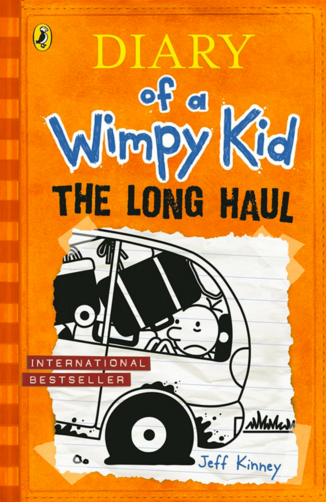 The Grade 2 favorite is also likely assigned by teachers, Click, Clack, Moo: Cows That Type. The mind reels when I try to imagine the test measuring comprehension of the comic book/graphic novel, named favorite book by 3rd, 4th, 5th, AND 6th graders, "Diary of a Wimpy Kid: The Long Haul. First of all, we should be alarmed that this simple book tops the charts for four years, but don't forget that kids will be tested by a computer on their comprehension of this delightful comic book.
"Nothing forced can ever be beautiful." – Xenophone
Caveat emptor!
Two years ago, Dr. Leah Buechley delivered a stunning address at Stanford University's 2013 FabLearn Conference. In her speech, Dr. Buechley challenged MakerEd.org's slogan, "Every Child a Maker," in light of the lack of diversity displayed by a commercial entity often associated with its activities, Maker Media. (Note: The non-profit advocacy group, MakerEd.org and the company, Maker Media, share a founder and similar names, but are indeed separate entities regardless of any confusion in the marketplace.)
Dr. Buechley shared stunning statistics on the lack of diversity represented on the cover of Make Magazine (the flagship of the enterprise), the lack of editorial diversity in Make, and the cost of the most popular kits sold by MakerShed, the retail arm of Maker Media.
I highly recommend that you take some time to watch Dr. Buechley's Stanford Talk.
These are not the words of a cranky critic. Leah Buechley is one of the mother's of the maker movement (small m). She urged those with enormous capital, influence, and connections to take their mission of "Every Child a Maker" more seriously. A change in behavior needed to accompany this rhetoric in order to truly make the world a better place. Maker Media and its subsidiaries have gained access to The White House, departments of education, and policy-making discussions. With such access comes great responsibility. Every educator and parent has seen the pain inflicted on public education by corporations and other rich white men who view the public schools as their personal plaything.
Earlier this week, I wrote the article, Criminalizing Show & Tell, to tell the outrageous tale of a 9th grade young man who was arrested, cuffed, detained, and suspended from school for bringing his invention to class. He hoped his creativity would gain him support in a school culture hostile to his complexion, name and religious beliefs. In my article, I addressed the steps that must be taken to correct this abuse of power, deprivation of rights, and violation of sound education principles.
Since then, Ahmed Mohammed has become the cause célèbre of the Internet. Why, he got tweeted by @potus AND got his very own hashtag, #istandwithAhmed. What Ahmed has NOT received is an apology from the school district that brutalized him or the police force that wrongfully arrested him. In fact, the school district continued their victim-blaming in a letter to parents  and the Irving, Texas police chief thinks that his force handled everything perfectly as well.
But hey, he got a #hashtag! Case closed, right?
I don't think so.
This morning I awoke to this tone-deaf email from Makershed announcing their Stand with Ahmed clock kit sale. Worst of all, only 3 of the 12 clocks are actually on-sale.
If tasteless isn't your style, how about sweet?
My social media stream is full of postings like this one.
Hooray! Ahmed is getting lots of presents. Who doesn't like presents?
A few pesky questions remain:
Who will buy all the plane tickets Ahmed and his parents need to meet the folks wishing to pose for photos with him?

Will his school punish him for missing class?
Oh, that's right. He doesn't have class because:
Ahmed was suspended for not bringing a bomb to school.
Neither social justice or the right to a high-quality public school education free of brutality and intolerance can be exchanged for exciting cash and prizes.
Ahmed's growing gift bag of goodies will do nothing to cleanse the Irving, Texas schools and community of its toxicity, xenophobia, Islamophobia, or racism. The misbehaving adults will not have their behaviors addressed.
Where does a fourteen year-old boy go to get his childhood back?
---
Veteran teacher educator, journalist, and speaker Gary S. Stager, Ph.D. is the co-author of Invent to Learn – Making, Tinkering, and Engineering in the Classroom, called "the bible of the maker movement in schools" by the San Jose Mercury News.