The slide below is being passed around the Internet by well-meaning educators.
However, such "don't do this, do that" statements from startup-culture and Silicon Valley education "experts" almost always reveal their profound ignorance of how learning occurs and children develop.
Neither question is developmentally appropriate, although the first (bad one) at least includes a chance for play, fantasy, and imagination. The latter is designed to train workers to be cogs in a system dominated by the good folks at companies like Google.
Unlike most media outlets, The Huffington Post actually pretends to take an interest in education. However, I continue to believe that their Education section was created to be an advertising platform for the truly awful film, "Waiting for Superman," remembered as the Howard the Duck of education documentaries by the three other schmucks and I who paid to see it.
Regardless of their motives, The Huffington Post, is a frequent mouthpiece for the charter school movement and unofficial stenographer for corporations trying to make a quick buck off the misery of teachers and students.
The Huffington Post recently featured an article, "The Most Popular Books For Students Right Now," authored by their Education Editor Rebecca Klein. I clicked on the headline with interest, because I'm a fan of books and reading (I know a truly radical view for an educator). What I found was quite disappointing.
Aside from the fact that six books were the favorite across twelve grade levels, the books fell into two obvious camps; books kids like and books they were required to read by a teacher.
Nonetheless, data is data and Web users like lists.
What I do not like is when basic tenets of journalism, like "follow the money," are ignored in order to mislead readers. The source for the "independent reading habits of nearly 10 million readers" is Renaissance Learning, described by The Huffington Post as "an educational software company that helps teachers track the independent reading practices of nearly 10 million students."
That's like saying ISIS is a magazine publisher Donald Trump, owner of an ice cream parlor. While factually true, this is what Sarah Palin might call putting lipstick on a pig.
Renaissance Learning is a wildly profitable company that sells Accelerated Reader, a major prophylactic device for children who might otherwise enjoy reading. The product is purchased by dystopian bean counters who view small children as cogs in a Dickensian system of education where nothing matters more than data or achievement.
Their product creates online multiple-choice tests that schools pay for in order to quantify each child's "independent" reading. If the school doesn't own the test for a particular book a kid reads, they receive no credit. Kids routinely dumb down their reading in order to score better on the quizzes. Accelerated Reader rewards compliance and speed by turning reading into a blood sport in which winners will be rewarded and their classroom combatants, punished.
Ironically, I wrote about Accelerated Reader in The Huffington Post back in 2012. (Read Mission Accomplished)
When you look at the "favorite" book list featured in The Huffington Post, please consider that kids read The Giver and The Crucible because they are standard parts of the curriculum. This tells us nothing about what kids at grades 7, 8, or 11 actually like to read. Seeing Green Eggs and Ham as the first grade winner should make you sad. Can you imagine taking a comprehension test on this classic??? How vulgar!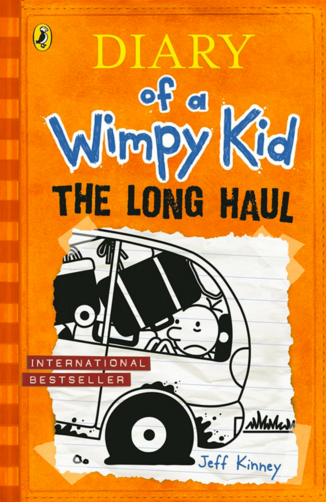 The Grade 2 favorite is also likely assigned by teachers, Click, Clack, Moo: Cows That Type. The mind reels when I try to imagine the test measuring comprehension of the comic book/graphic novel, named favorite book by 3rd, 4th, 5th, AND 6th graders, "Diary of a Wimpy Kid: The Long Haul. First of all, we should be alarmed that this simple book tops the charts for four years, but don't forget that kids will be tested by a computer on their comprehension of this delightful comic book.
"Nothing forced can ever be beautiful." – Xenophone
Caveat emptor!
Two years ago, Dr. Leah Buechley delivered a stunning address at Stanford University's 2013 FabLearn Conference. In her speech, Dr. Buechley challenged MakerEd.org's slogan, "Every Child a Maker," in light of the lack of diversity displayed by a commercial entity often associated with its activities, Maker Media. (Note: The non-profit advocacy group, MakerEd.org and the company, Maker Media, share a founder and similar names, but are indeed separate entities regardless of any confusion in the marketplace.)
Dr. Buechley shared stunning statistics on the lack of diversity represented on the cover of Make Magazine (the flagship of the enterprise), the lack of editorial diversity in Make, and the cost of the most popular kits sold by MakerShed, the retail arm of Maker Media.
I highly recommend that you take some time to watch Dr. Buechley's Stanford Talk.
These are not the words of a cranky critic. Leah Buechley is one of the mother's of the maker movement (small m). She urged those with enormous capital, influence, and connections to take their mission of "Every Child a Maker" more seriously. A change in behavior needed to accompany this rhetoric in order to truly make the world a better place. Maker Media and its subsidiaries have gained access to The White House, departments of education, and policy-making discussions. With such access comes great responsibility. Every educator and parent has seen the pain inflicted on public education by corporations and other rich white men who view the public schools as their personal plaything.
Earlier this week, I wrote the article, Criminalizing Show & Tell, to tell the outrageous tale of a 9th grade young man who was arrested, cuffed, detained, and suspended from school for bringing his invention to class. He hoped his creativity would gain him support in a school culture hostile to his complexion, name and religious beliefs. In my article, I addressed the steps that must be taken to correct this abuse of power, deprivation of rights, and violation of sound education principles.
Since then, Ahmed Mohammed has become the cause célèbre of the Internet. Why, he got tweeted by @potus AND got his very own hashtag, #istandwithAhmed. What Ahmed has NOT received is an apology from the school district that brutalized him or the police force that wrongfully arrested him. In fact, the school district continued their victim-blaming in a letter to parents  and the Irving, Texas police chief thinks that his force handled everything perfectly as well.
But hey, he got a #hashtag! Case closed, right?
I don't think so.
This morning I awoke to this tone-deaf email from Makershed announcing their Stand with Ahmed clock kit sale. Worst of all, only 3 of the 12 clocks are actually on-sale.
If tasteless isn't your style, how about sweet?
My social media stream is full of postings like this one.
Hooray! Ahmed is getting lots of presents. Who doesn't like presents?
A few pesky questions remain:
Who will buy all the plane tickets Ahmed and his parents need to meet the folks wishing to pose for photos with him?

Will his school punish him for missing class?
Oh, that's right. He doesn't have class because:
Ahmed was suspended for not bringing a bomb to school.
Neither social justice or the right to a high-quality public school education free of brutality and intolerance can be exchanged for exciting cash and prizes.
Ahmed's growing gift bag of goodies will do nothing to cleanse the Irving, Texas schools and community of its toxicity, xenophobia, Islamophobia, or racism. The misbehaving adults will not have their behaviors addressed.
Where does a fourteen year-old boy go to get his childhood back?
---
Veteran teacher educator, journalist, and speaker Gary S. Stager, Ph.D. is the co-author of Invent to Learn – Making, Tinkering, and Engineering in the Classroom, called "the bible of the maker movement in schools" by the San Jose Mercury News.
S.T.E.M. is every politician's favorite acronym. The White House held a Maker Faire. Barnes and Noble stores will soon be hosting Mini-Maker Faires and next week's World Maker Faire NYC expects over 100,000 attendees sharing and celebrating personal ingenuity, engineering, creativity, and invention.
The maker movement is being touted as education reform, a matter of national security, and resurrection of the American manufacturing economy. We are told that we need to prepare kids for S.T.E.M. jobs and help them love math and science.
Against this backdrop, Ahmed (Texan for, "We're all gonna die!") Mohamed was detained, suspended, and arrested in handcuffs for bringing his homeade clock to school. He thought his teachers would be impressed by his handiwork or be proud of him. Boy was he wrong. (Read the rest of the story here via Washington Post)
This adolescent reign of terror began when Ahmed showed his clock to his Engineering teacher. That teacher knew it wasn't a bomb. When the clock beeped during English class, he showed it to the English teacher who confiscated it. She knew that Ahmed had not brought a bomb to school. Nowhere in the story is any threat or violence insinuated, but that didn't stop the school from calling the cavalry.
During 6th period, Irving's own Thomas Edison was pulled out of class by the school principal.
"They took me to a room filled with five officers in which they interrogated me and searched through my stuff and took my tablet and my invention," the teen said. "They were like, 'So you tried to make a bomb?' I told them no, I was trying to make a clock. But his questioner responded, "It looks like a movie bomb to me." (Washington Post)
At this point, the only charges that should have been filed are for racism and stupidity by school officials.
Yet, young "Kill-Whitey Antichrist" was handcuffed, dragged to the Police headquarters, and not allowed to call his parents or seek legal representation. Not wanting to be accused of being fair or rational, the high school suspended the innocent boy tinkerer for three days. That will teach his kind to be good at math!
During questioning, officers repeatedly brought up his last name, Mohamed said. When he tried to call his father, Mohamed said he was told he couldn't speak to his parents until after the interrogation was over. (Washington Post)
So, let's just stipulate that this was an act of racism and islamophobia.
How should this have been handled?
Let's say that Ahmed's teachers were a-scared. The lad could have been questioned in a civil fashion with his parents present while the Irving, Texas police force investigated the clock. If there had been a more serious threat, say, an actual "ticking time bomb," the police could have still investigated before the parents left work and arrived at school. Surely, a city the size of Irving has the equipment, manpower, and expertise to examine a suspicious object. DFW, America's 3rd busiest airport is in Irving, Texas!
Once the clock was determined to be – well, a clock. Ahmed's school principal should have apologized to the student, given him two Pizza Hut gift certificates, and called an emergency faculty meeting to ensure that nothing this stupid ever happens again.
All systems go!
NBC-DFW reported that a police report released Tuesday cites a "hoax bomb" incident, listing three MacArthur High teachers as complainants against Mohamed. (Washington Post)
According to press accounts, the only system in the school to perform flawlessly was the one in which three "educators" conspired to frame a 14 year-old student within the blink of an eye.
What Should Happen Now?
Now that MacArthur High School Principal Dan Cummings has lost this round of "Are you Smarter than a 5th Grader?"
The suspension must be lifted and expunged from Ahmed's record.
The school district and principal must stop defending their actions.
The entire administrative team and each of the three teachers involved must apologize to Ahmed publicly at an all-school assembly or perhaps at Friday night's football game.
Each school administrator and the three teachers who filed a complain need to write "I will not be a racist clown who hates children" 100 times on a sheet of paper.
The police officers involved should be suspended without pay.
If you think someone has a bomb, don't ask them to hand it to you ala Wile E. Coyote. Run and call the police.
Diversity and sensitivity training – blah, blah, blah…
Speaking of racism and islamophobia
Can you believe that the Washington Post calls the student "Muslim boy" at the top of their reporting?
And here is just one of the racist tweets you might find online.
Obama will speak out about this boy .. Yet remains silent on cops being killed by thugs and BLM supporter https://t.co/fKa6EHH7uj

— Renegade Cowboy⚓️ (@Rene_gadeCowboy) September 16, 2015
Update 9/16: The Irving School District and Irving Police standby their actions and refuse to admit that they did anything wrong.
---
Veteran teacher educator, journalist, and speaker Gary S. Stager, Ph.D. is the co-author of Invent to Learn – Making, Tinkering, and Engineering in the Classroom, called "the bible of the maker movement in schools" by the San Jose Mercury News.
Dr. Gary Stager recently authored Intel's Guide to Creating and Inventing with Technology in the Classroom. The piece explores the maker movement for educators, policy-makers, and school leaders.
Download a copy here.
Gary was recently interviewed by the National School Boards Association for the June 2015 American School Boards Journal.
Read "The Best Makerspace is Between Your Ears."
I've been teaching boys and girls to program computers professionally since 1982 when I created one of the world's first summer camp computing programs. I led professional development at Methodist Ladies' College in Melbourne, Australia for a few years beginning in 1990. Girls at MLC used their personal laptops to program in LogoWriter across the curriculum. (read about the history of 1:1 computing and programming here). That work led to perhaps as many as 100,000 Australian boys and girls learning to program computers in the early 1990s.
I taught incarcerated kids in a teen prison to program as part of my doctoral research and currently teach programming to PK-8 girls and boys at The Willows Community School
Along the way, I've found it easy to engage girls and their teachers in computer programming. Ample access to computers. high expectations, and a competent teacher are the necessary conditions for girls to view themselves as competent programmers. Such confidence and competence unlocks the world of computer science and gaining agency over the machine for learners.
That said, there is plenty of evidence that girls view computer science like kryptonite. Mark Guzdial, Barbara Ericson, and others have done a yeoman job of documenting the dismal rates of female participation in school or higher-ed computer science. This reality is only aggravated by the sexism and misogyny commonplace in high-tech firms and online.
Programming is fun. It's cool. It's creative. It may not only lead to a career, but more importantly grants agency over an increasingly complex and technologically sophisticated world. Being able to program allows you to solve problems and answer Seymour Papert's 47 year-old  question, "Does the computer program the child or the child program the computer?"
Add the ubiquity of microcomputers to accessibility of programming languages like Turtle Art, MicroWorlds, Scratch, or Snap! and there is no excuse for every kid to make things "out of code."
All of that aside, girls in the main just don't find computer science welcoming, relevant, or personally empowering. Entire conferences, government commissions, volumes of scholarship, and media decry the crisis in girls and S.T.E.M. Inspiring girls to embrace computer science remains the holy grail. But…
I found the key!
Drones
Girls love to program drones to fly!
Seriously. Drones.
I recently purchased an inexpensive small drone, The Parrot Rolling Spider Mini Drone. ($80 US) If flying drones is cool. Programming them to fly is even cooler.
Thanks to a lovely dialect of Scratch called Tickle, you can use an iPad to program a flying machine! Most drones have virtual joystick software for flying the plane in real-time, but programming a flight requires more thought, planning, and inevitable debugging. Programmer error, typos, a breeze, or physical obstacles often result in hilarity.
Earlier this week, I brought my drone and iPad to a workshop Super-Awesome Sylvia and I were leading. Primary and secondary school students from a variety of schools assembled to explore learning-by-making.
Late in the workshop, I unleashed the drone.
Kids were immediately captivated by the drone and wanted to try their hand at programming a flight – especially the girls!
I truly love how such natural play defies so many gender stereotypes. Programming to produce a result, especially control is super cool for kids of all ages. (It's also worth mentioning that this one of the few "apps" for the iPad that permits actual programming, not just "learning about coding.")
Check out some of the programmable toys and other devices you can control with Tickle!
— — — — — — — — — — — — — — — — -
In addition to being a veteran teacher educator, popular speaker, journalist, author, and publisher, Gary is co-author of the bestselling book called the "bible of the maker movement in schools", Invent To Learn — Making, Tinkering, and Engineering in the Classroom. He also leads the Constructing Modern Knowledge summer institute and is Publisher at CMK Press.
This time of year, schools scramble to select a book for their entire faculty to read over the summer. Although it would be nice if everyone read the same book as a basis for common dialogue and for teachers to read more than one book about learning each year, I just assembled a list for the (DK-8) school where I serve as the Special Assistant to the Head of School for Innovation. Based on our overarching goals of action, reflective practice, progressive education, learning-by-making, energetic classroom centers, creativity, and collegiality, I recommended the following books for this summer. If a school community was to read one book (besides Invent To Learn – Making, Tinkering, and Engineering in the Classroom) , I would recommend David Perkins' book, Making Learning Whole.
If you wish to give your faculty (K-12 in any configuration), a list of selections to choose from, I recommend the following in no particular order.