In November, I had a the great honor of working with my colleagues at the Omar Dengo Foundation, Costa Rica's NGO responsible for computers in schools. For the past quarter century, the Fundacion Omar Dengo has led the world in the constructionist use of computers in education – and they do it at a national level!
While there, I delivered the organization's annual lecture in the Jean Piaget Auditorium. The first two speakers in this annual series were Seymour Papert and Nicholas Negroponte.
The first video is over an hour in length and is followed but the audience Q & A. The second portion of the event gave me the opportunity to tie a bow on the longer address and to explore topics I forgot to speak about.
I hope these videos inspire some thought and discussion.

Gary Stager "This is Our Moment " – Conferencia Anual 2014 Fundación Omar Dengo (Costa Rica)
San José, Costa Rica. November 2014
.
Gary Stager – Questions and Answers Section – Annual Lecture 2014 (Costa Rica)
San José, Costa Rica. November 2014
Did you hear the news? President Obama wrote his first line of code yesterday to bring attention to Computer Science Week and Code.org's Marie Antoinette-style Hour of Code. (a "global movement" bankrolled by billionaires and major corporations) I suppose fracking is a global movement too, but I digress.
I can get past the President of the United States pretending that he's some dumb guy capable of performing a trivial task on a computer. Huh huh, look at me. Duh, "You gotta slow down, 'cause I'm an old man…"
I'm OK with tech corporations successfully engineering a publicity stunt with cute kids and the President even if their real objectives are easing restrictions on H1-B visas enabling tech companies to hire programmers from other countries (likely cheaper than hiring Americans). All of that is just business, lobbying, and public relations. I salute the propagandists who made it all happen! Lobbying and selling stuff is the American way. (cue: start humming The Battle Hymn of the Republic)
None of the stagecraft I just described is evil.
What I will not abide is using Newark, NJ middle school students as human shields as part of a larger agenda to destroy the public schools in their already exploited and disadvantaged community. (I've yet to determine if they are charter school students)
History does not begin with Code.org and the Silicon Valley smartypants who fund it. EVERY Newark public elementary and middle school taught Logo programming for more than a decade to every student. I know. I used to teach the incredibly passionate, dedicated, and competent Newark teachers. Announcing that the seven largest cities in the USA will now commit to offer a middle or high school computer science class does nothing to explain why computer science, art, music and other rich subjects have become extinct in urban school districts. In fact, it is the very heavy-handed Gates-funded and Zuckerberg-approved education policies that the Obama Administration has inflicted on districts, such as Newark, that has made an hour of looking up from anything but a multiple-choice worksheet for an hour cause for a White House celebration.
Code.org, the organization behind Hour of Code is heavily financed by Facebook founder Mark Zuckerberg. In 2010, Zuckerberg gave a $100 million dollar "donation" to the Newark Public Schools as long as they would bust teacher unions, focus on endless test prep, and replace public schools with charters. The legality of the "donation" is still in question. What is not in dispute, is the fact that Zuckerberg got almost nothing for his investment/purchase/donation.
President Obama rarely, if ever visits a public school. He likes charters. Gates likes charters. Zuckerberg likes charter schools. They all hate teacher unions. I documented the President's antipathy towards organized teachers back in 2008 in the Huffington Post's First We Kill the Teacher Unions.  In that article, written before President Obama's election, I detailed how the wunderkind Newark Mayor, now Senator, needed help in busting teacher unions and privatizing the public schools in his community. Bill Gates' hostility towards organized labor of any kind is well documented in the countless labor violations Microsoft was adjudicated guilty of during his leadership of the company.
President Obama also likes "workforce" development gimmicks in education. One of his favorite "public/private" (corporate) projects is P-Tech High School in Brooklyn, NY (another city decimated by education policies enacted by unqualified ideologues). The "miracle" of that school's success has even been called into question.
In my March 2014 article, Newark, NJ: Larger Class Sizes and Unqualified Teachers – Perfect Together, I discuss the chaos being caused by the "One Newark" being advanced by the state-appointed, locally unaccountable, and Teach-for-America trained superintendent of the Newark Public Schools, Cami Anderson. "One Newark" seeks to fire up to 1,000 teachers and privatize more public schools as charters. Two decades after suspending democracy in Newark, disbanding the local school board, and taking control over the local district, the State of New Jersey is never to be blamed for the real or perceived failure of the Newark schools. Teacher blaming, name-calling, and community antagonism has become a substitute for education policy. The local unpopularity of One Newark inspired a high school teacher and former teachers union President to be elected Mayor of Newark and the superintendent no longer feels safe attending public meetings in her own school district. The Mayor of Newark has detailed what he believes to be the legal violations behind One Newark in a four-page letter to President Obama.
Let's review. President Obama, Bill Gates, and Mark Zuckerberg are all fans of charter schools. None of them, or their friend Cory Booker,  care much for the sorts of pesky teacher unions fighting for jobs and democracy in Newark. Zuckerberg is a major force behind Code.org and spent $100,000,000 in Newark. Each of these men is a proponent of the get-fought, back-to-basics, test constantly model of "reform." Is it a coincidence that Newark students were chosen to be props during the President's celebration of Hour of Code?
Addendum: While I have specific pedagogical issues with Hour-of-Code, this post is a plea to pause before we celebrate a singular hour of good in a school district savaged by the very same patrons.
---
I will share my issues with the implementation of Hour of Code in a future post.
I started teaching Logo to kids in 1982 and adults in 1983. I was an editor of ISTE's Logo Exchange journal and wrote the project books accompanying the MicroWorlds Pro and MicroWorlds EX software environments. I also wrote programming activities for LEGO TC Logo and Control Lab, in addition to long forgotten but wonderful Logo environments, LogoExpress and Logo Ensemble.
Now that I'm working in a school regularly, I have been working to develop greater programming fluency among students and their teachers. We started a Programming with Some BBQ "learning lunch" series and I've been leading model lessons in classrooms. While I wish that teachers could/would find the time to develop their own curricular materials for supporting and extending these activities, I'm finding that I may just need to do so despite my contempt for curriculum.
One of the great things about the Logo programming language, upon which Scratch and MicroWorlds are built, is that there are countless entry points. While turtle graphics tends to be the focus of what schools use Logo for, I'm taking a decidedly more text-based approach. Along the way, important computer science concepts are being developed and middle school language arts teachers who have never seen value in (for lack of a better term) S.T.E.M. activities, have become intrigued by using computer science to explore grammar, poetry, and linguistics. The silly activity introduced in the link below is timeless, dating back to the 1960s, and is well documented in E. Paul Goldenberg and Wally Feurzig's fantastic (out-of-print) book, "Exploring Language with Logo."
I only take credit for the pedagogical approach and design of this document for teachers. As I create more, I'll probably share it.
My goal is always to do as little talking or explaining as humanly possible without introducing metaphors or misconceptions that add future confusion or may need to remediated later. Teaching something properly from the start is the best way to go.
Commence the hilarity and let the programming begin! Becoming a programmer requires more than an hour of code.
Introduction to Logo Programming in MicroWorlds EX
Modifications may be made or bugs may fixed in the document linked above replaced as time goes by.
I'm against rubrics. Anyone considering their use should read Alfie Kohn's article, Trouble with Rubrics.
That said, people I respect have used the special Handy Dandy Patented Stager Super Dooper Rubric over the years. The following is the language contained in my graduate school syllabi for a decade or so.
I have strong reservations about both grades and rubrics. I believe that both practices have a prophylactic effect on learning. Doing the best job you can do and sharing your knowledge with others are the paramount goals for this course. I expect excellence.

Therefore, I am trying a new experiment this term. You should evaluate each course artifact you create according to the following "rubric." The progression denotes a range from the least personal growth to the most.

I did not participate
I phoned-it in
I impressed by colleagues
I impressed my friends and neighbors
I impressed my children
I impressed Gary
I impressed myself
In addition to the popular minds-on/hands-on Invent to Learn workshops already offered by Constructing Modern Knowledge, I'm pleased to announce a brand new set of exciting, informative, and practical workshops for schools, districts, and conferences for 2015. Family workshops are a fantastic way to build support for learning by doing in your school.
For more information, email learning@inventtolearn.com. Please include type (workshop, keynote, consulting, etc.), approximate dates, location, and any additional details. We'll get back to you ASAP!
New Workshops
PBL with littleBits™ 
littleBits are incredibly powerful snap-together electronic elements that allow learners of all ages to create a wide array of interactive projects. Arts and crafts meet science and engineering when littleBits are available for pro typing or creating super cool new inventions. In addition to knowledge construction with littleBits, participants will explore the following topics.
What makes a good project?
Effective prompt setting
Project-based learning strategies for exploring powerful ideas
Less Us, More Them
Wearable Computing 
An LED, battery, and conductive thread can bring principles of electronics and engineering to learners of all ages. Interactive jewelry, bookmarks, and stuffed toys become a vehicle for making powerful ideas accessible to a diverse population of learners. More experienced participants may combine computer science with these "soft circuits" or "e-Textiles" to make singing suffer animals, animated t-shirts, jackets with directional signals, or backpacks with burglar alarms with the addition of the Lilypad Arduino or Flora microcontroller. Design, STEM, arts, and crafts come to life in this fun and exciting workshop! 
Reycling and Robotics

This workshop uses the incredible Hummingbird Robotics Kit to show how a powerful and easy-to-use microntroller designed for the classroom, common electronic parts (motors, lights, sensors) may be combined with recycled "found" materials and craft supplies to create unique interactive robots from Kindergarten thru high school.  Scratch and Snap! programming brings these creations to life. No experience is required to become a master robotics engineer! Cross-curricular project ideas will be shared.
Introduction to Microcontroller Projects and Arduino Programming

The Arduino open-source microcontroller is used by kids, hobbyists, and professional alike. Arduino is at the heart of interactive electronics projects and is perfect for classroom settings, but can seem intimidating to the initiated. This workshop introduces the foundational electronics, cybernetics and computer science concepts critical to learning and making with Arduino. The Arduino IDE programming environment will be demystified and other environments better suited for children, including Ardublocks and Scratch, will be explored. Strategies for teaching with Arduino will be shared.
Making and Learning in the Primary Years 
Young children are natural inventors, tinkerers, and makers. This workshop builds upon the natural inclinations of young children by adding new "technological colors" to their crayon box. littleBits, Scratch, Turtle Art, Makedo, Makey Makey, Hummingbird robotics kits, LEGO WeDo, soft circuits and more can all enrich the learning process. Timeless craft traditions and recycled junk combine with emerging technology to create a greater range, breadth, and depth of opportunities for learning by doing. Strategies for effective scaffolding, classroom organization, and the use of exciting new technologies in a developmentally appropriate fashion will be discussed. Participants in this workshop will learn how such modern knowledge construction projects are wholly consistent with the best early childhood traditions and support current standards. Dr. Stager is a certified preschool thru eighth grade teacher and an expert in the Reggio Emilia approach.
Build and Program a Truly Personal Computer with the Raspberry Pi
The Raspberry Pi is a ultra low-cost Linux-based computer the size of a deck of playing cards that costs less than $40. It is capable of running open-source productivity software, like Open Office and Google Docs, plus programmed via Scratch, Turtle Art, or Python. You can even run Arduino microcontrollers, power a home-entertainment center, or run your own Minecraft server! Old USB keyboards. mice, TVs or monitors are recycled and repurposed to assemble your complete personal computer. Each participant in this workshop will setup, use, and program their Raspberry Pi in addition to discussing how it might be used across the curriculum. (materials fee applies)
Ah, balance!
Balance is the Fabreze of education policy. It is a chemical spray designed to mask the stench of a two year-old tuna sandwich found in the minvan with the artificial bouquet of an April rain dancing on a lily pad.
Balanced literacy got us systemic phonics.
Balanced math begot Singapore Math worksheets.
Balanced standards produced The Common Core.
Balanced policy debates produced No Child Left Behind and Race-to-the-Top
A balanced approach to educational technology made computer science extinct in schools and has now taught two generations of children to find the space bar in a computer lab-based keyboarding class.
I could go on.
Balance is elusive. It is fake and lazy and cowardly and sad. Balance is embraced by those who don't know or can't/won't articulate what they truly believe. Balance fills the void left by the absence of alternative models and excellence. It is anonymous.
Educators are told that passion should be tempered. Every pedagogical idea is just fine as long as it is "for the children." We should just do our jobs and not complain about outrageous attacks on our dignity, paycheck, curriculum, working conditions, or the living conditions of the students we serve.
Balance fills the school day with mandates and directives and lots of interruptions that while offering an illusion of options make it impossible for a learner to focus on anything long enough to become good at it.
Balance teaches children that teachers are helpless pawns in a system they don't control or cannot understand.
Balance is the absentee parent of incrementalism. As educators take "baby steps" towards what they know is right or righteous they lead a long and meandering hike after which the followers cannot remember the original destination.
"This is no time to engage in the luxury of cooling off or to take the tranquilizing drug of gradualism." (Martin Luther King, Jr., 1963)
Educators are to remain neutral and seek consensus at all-costs. Balance programs us to find the silver lining in tornados. There MUST be SOMETHING good in what Bill Gates or Sal Khan or any number of a million corporations with ED or MENTUM or ACHIEVE or VATION in their names happen to be peddling.
The laws of the political universe, and education is inherently political, greet each embrace of "balance" as ten steps in a more conservative direction. There is no balance – just weakness.
I urge you to read one of my favorite passages ever written about "balance" in education. It is from a lesser-known classic, On Being a Teacher,"  by the great American educator, Jonathan Kozol. Please take a few minutes to read, "Extreme Ideas."
As I mentioned in this post, the Long Beach Unified School District is once again threatening to close a terrific school that has rebuilt a community and serves hundreds of children who will be displaced by this destructive, mean-spirited money-grab.
Two years ago, the school faced the same fate – complete with parents not being allowed to speak at public Board meetings and being roughed-up by district security.
A that time , I sent Superintendent Christopher Steinhauser the following questions in a Freedom of Information Act request. The Superintendent and Board Members refused to answer any of my questions.
Since menacing a fine school with community support seems a tradition in Long Beach, I share my two year-old questions below. Feel free to ask any or all of them via email or Twitter.
WOULD YOU BELIEVE THAT THE PUBLIC SCHOOLS SUPERINTENDENT and BOARD MEMBERS PUBLISH NO EMAIL ADDRESSES?
---
Dear Superintendent Steinhauer:
I am currently writing a number of articles  for The Huffington Post and other publications about the New City Public Schools proposed charter revocation You prompt response to the following questions is greatly appreciated.

I know how busy you are, so answering the following questions via email is considerate of your schedule and immune to misquoting.

1) If your recommendation to close the New City Public Schools is realized at the end of August, where will New City Students attend school in September? (please list all possible schools)

2) What is the current enrollment at those schools?

3) What will be the impact on class size and teacher-student ratios

4) How many former New City students in grades 6-8 will be required to attend LBUSD middle schools if K-8 options do not exist?

5) Will LBUSD need to assign additional teaching personnel to schools to accommodate the influx of New City students? Is this budgeted? What are the qualifications of those teachers? Why are they available on such short notice?

5) Please provide the attendance rates over the past three school years for the LBUSD schools likely to enroll former New CIty students.

6) Please provide the vandalism rates over the past three school years for the LBUSD schools likely to enroll former New CIty students.

7) Please provide the incidence of substance abuse over the past three school years for the LBUSD schools likely to enroll former New CIty students.

8) Please provide the crime rates over the past three school years for the LBUSD schools likely to enroll former New CIty students, organized by type of infraction.

9) Please provide the graduation rates for LBUSD students who attended the New City Public Schools prior to 2009.

10) Please indicate the frequency of art instruction at the LBUSD schools likely to enroll former New City students.

11) Please indicate the frequency of music instruction at the LBUSD schools likely to enroll former New City students.

12) How many field trips to LBUSD students enjoy? Please indicate by school likely to enroll former New City students.

13) What is the percentage of bilingual faculty at the LBUSD schools likely to enroll former New City students?

14) What sort of counseling services are being planned to help former New City students deal with the trauma associated with the charter revocation and transition into the LBUSD schools? Is this budgeted for?

15) How long will it take for the LBUSD to evaluate and develop IEPs, where appropriate for the former New City students joining LBUSD?

16) Do students at other LBUSD schools engage in public juried exhibitions as a form of assessment?

17) How does teacher professional development compare between the New City Public Schools and LBUSD schools?

18) How does time and resources for teacher planning and collaboration compare between LBUSD schools and The New City Public Schools?

19) How do playground facilities compare between The New City Public Schools and the LBUSD schools former NCPS students are likely to attend?

20) Will neighborhood schools accommodate all former NCPS students? If not, will transportation be provided by LBUSD?

21) Please indicate how many times since 2022, that you have visited The New City Public Schools? What was the purpose of those visits?

22) In your professional judgement, why are you recommending revocation of the NCPS charter?

23) If you were handed the keys to The New City Public Schools tomorrow, what would you do differently? What would you add? What would you eliminate?

24) Why does it seem that Long Beach is such a hostile jurisdiction for charter schools? Do you think the demand for parental choice will disappear after you revoke all of the school charters?

25) What are the anticipated financial costs or revenue to be realized by the LBUSD  if The New City Public Schools are closed?

25) What is your favorite book about learning?

26) What do you most admire about The New City Public Schools?

27) Why do you believe that The New City Public Schools is failing?

28) What is the role of parents in assessing the quality of their children's education?

29) Do you have metrics to indicate levels of parental involvement across LBUSD schools? If so, will you kindly share that data?

30) Do you think it is appropriate for LBUSD School Board Meetings to be held during business hours in a tiny venue inaccessible to public transportation? How does this help increase community involvement in education?

31) How many school days are dedicated to standardized testing, practice tests or test-preparation in the LBUSD?

32) What were the 2011-2012 costs of standardized testing, practice tests and test-preparation materials in the LBUSD?

33) How many personnel are dedicated to standardized testing, test preparation, data analysis and other assessment-related activities?

34) What were the 2011-2012 personnel costs related to standardized testing, test preparation, data analysis and other assessment-related activities?

35) How many MacArthur Genius Award recipients have worked with LBUSD schools? Please name them.

36) How many colleagues of Jean Piaget have worked with LBUSD schools? Please name them.

37) Please indicate the number of LBUSD K-8 schools with their own farm.

38) What have The New City Public Schools contributed to real estate values, commerce and quality of life in their geographic areas?

39) I read the Superintendent's goals for the 2011-12 school year at http://www.lbschools.net/Main_Offices/Superintendent/goals_10-11.cfm Presumably, they are intended to hold you accountable to the children, parents and tax-payers of Long Beach. They seem remarkably vague and easy to achieve. Do you think that The New City Public Schools is held to a higher standard of accountability than you are?

40) El Broad is a benefactor of the LBUSD and a proponent of charter schools. How might you explain to him why a city the size of Long Beach has no charter schools?

41) Does it strike you as odd that the LBUSD School Board would invoke to close schools without any public deliberation, dialogue, debate or request for evidence by the School Board?

I am enormously grateful for your help in organizing the data I requested and sharing your professional opinions with me.

Thank you for your service.

Best Wishes,

Gary S. Stager, Ph.D.
A great urban school needs your help!!!!!! PLEASE act now! The meeting is November 18th!
On a personal note…
I have been a supporter and volunteer with The New City School for years. I am not typically a supporter of charter schools, but this school has filled a need in the community, does a terrific job of providing a comprehensive education for neighborhood children, and has been distracted by constant threats by the test-prep crazed LBUSD. The Board seems immune to public sentiment and holds its public meetings at 5 PM in a  location inaccessible by public transportation. Board member contact info is unpublished. The last time they threatened to close the school, parents were dragged out of the public board meeting by their hair and one parent was hospitalized.
The New City School values the arts, literature, and has brought hope to a community that had given up any dream of the soft of education enjoyed by suburban children.
Note… If you enjoy my pubescent tales, I recommend my obituary to Jill Clayburgh in The Huffington Post.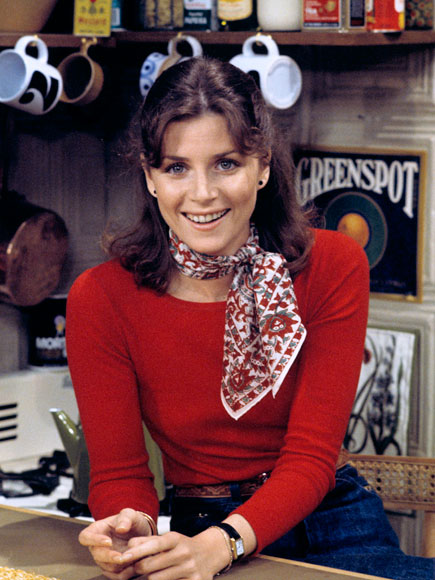 I just learned that actress Marcia Strassman passed away on October 24th at age 66. As a boy of 12-16 when Ms. Strassman played Mrs. Kotter on Welcome Back Kotter, well you can imagine the sort of lust I possessed. There was no more perfect woman – smart, loving, sexy, and in command of every situation, no matter how chaotic. I imagine a few million other boys went, "Ooh! Ooh! Ooh! Ooh! Ooh!" for Mrs. Kotter back then.
In 2005, I used my press credentials to cut lines, secure good seats, and meet people like Arianna Huffington, John Dean, Gore Vidal, Lawrence O'Donnell, Douglas Brinkley, David Frum, and Frank Luntz at the Los Angeles Times Festival of Books. Monty Python's own Eric Idle was going to be interviewed on the big stage at Royce Hall and flashing my press credentials scored me a front-row seat. A few minutes before the program began, a group of VIPs were ushered to my row and seated next to me. I immediately saw a character actress from a million TV shows like Barnaby Jones before I noticed the woman in the track suit who sat down next to me. Omigod! Omigod! Omigod! It was Mrs. Kotter!!! Mrs. Freakin' Kotter!
I immediately sent a text message to Sylvia telling her that the woman of my dreams was inches away from me and to ask if she could Google how old Mrs. Kotter was (in 2005). This was pre-iPhone and many years since I was in Jr. High worshipping Ms. Strassman on Welcome Back Kotter. I'm not particularly shy and have engaged in conversation with movie stars, politicians, scholars, and musicians over the years, but this was different. I was afraid that if we made eye contact, I would burst into flames. I stared towards the stage and let the antics of Eric Idle distract me from the love-of-my-life in the seat next to me.
---
I never saw any of the Honey I Shrunk the Audience's IQ films, but there is another Marcia Strassman opus I recommend to you.
On the cusp of my third decade of celibacy at nineteen, Marcia Stassman co-starred in one of the strangest, funniest, sexiest, crappy films of all-time, Soup for One. I LOVE that film and can recite lines from it. "You dragged me all the way to the Catskills to tie up Jewish women?"
From Wikipedia…
Soup For One is a 1982 sexually themed romantic comedy that was directed and written byJonathan Kaufer and produced by Marvin Worth. The R-rated film was released by Warner Bros. Pictures. Its tagline is "When you're looking for love, you find yourself doing some very funny things."

While the film was not a box office success, mostly due to mixed reviews and the over the top sex scenes (including one involving S/M), it is best remembered for its soundtrack, which was produced by Nile Rodgers and Bernard Edwards of the group Chic, who performed the title track.

Allan, a cable television producer in New York City, is determined to find the perfect woman, and he would even go so far as having a description of what she would look like done on an artist sketch. But before he can encounter the girl of his dreams he finds himself encountering a series of disastrous dating roadblocks. He finally meets Maria, who seems to be his perfect woman, and tries to make the relationship work.
Wikipedia neglects to mention that Allan hunts down Marcia Strassman after seeing her far afar and picking up her diaphragm, which she accidentally dropped in the street. There is a Jewish singles weekend in the Catskills complete with a cow roasted at the Kosher luau. The male leads in the film work at a public access cable station under a Manhattan slaughterhouse. This end of Disco pre-AIDS fairy tale also includes Teddy Pendergrass, Andrea Martin, Anna Deveare Smith, and Christine Baranski. Marcia Strassman should be awarded a posthumous Academy Award for her performance in this masterpiece!
Here is the NY Times review of Soup for One (what do they know?)
Through the miracle of YouTube piracy, you can now watch the entire epic film right here! (until it's taken down)

Rest-in-peace Marcia Strassman. Thanks for the memories.
Gary Stager on International Ed Comparisons
John Dewey is Ours!
District Administration, Apr 2005
Put on your dunce caps! It's international education comparison season again. I know. I know… Eritrea is kicking our butt in long division. If we don't get tough quickly, all of our best fast-food jobs will be outsourced overseas.
During this somber season of atonement, assorted windbags take to the airwaves to decry the callous incompetence of American teachers and to label our students as fat, lazy and stupid. We learn that country X focuses on the basics; country Y spends more time on fewer topics; while country Z has a longer school year. Don't you just love how after careful review of the data, the prescription for American public schools is always more testing, increased sanctions, louder name-calling and longer seat-time?
 While there are always lessons to be learned from beyond our daily context, educational innovations abound in classrooms across America. Yet we ignore them. The cynical political forces that scare the populace with annual Sputnik hysteria play upon an unhealthy fear of foreigners and a neurotic national identity.
We know that simplistic proclamations about superior schools far away are incomplete at best, yet we continue to wring our hands about our inferiority. Japan is one of the favorite pedagogical bogeymen, but on a trip to Tokyo I witnessed four people employed to complete every retail transaction and two women required to operate an automatic elevator. I suspect that the four people making change at every department store checkout counter or the two women piloting one elevator did not succeed in calculus class. Like in Houston, students who might lower the average must just disappear.
While others can challenge their validity, the greatest risk posed by the international education comparisons is the underlying assumption that learning is (or should be) uniform. This premise is absurd and destructive for every state engaged in the standardized arms race. No human endeavor can or should be standardized. This is especially true across different cultures with dissimilar needs, goals, motivations, resources and belief systems.
The Stager Perspective
My work in public and private schools across a dozen or so countries entitles me to proclaim myself a scholar on global educational comparisons. My experience and humble analysis leads me to the following conclusion. Schools stink everywhere!
As long as citizens around the world strive to embrace the following myths and practices schools will continue to lose relevance and offer fewer benefits to children.
Artificial curricular hierarchy
The notion that a committee of bureaucrats can prescribe a specific sequence of curricular topics and skills for all learners defies everything we know about learning theory and will always lag behind societal shifts.
Assuming knowledge is static
Just as every learner is different, the nature of knowledge is fluid. Educational success is not measured by recitation and recall.
Testing is not teaching and teaching is not learning
Until we abandon the obsession with quantifying knowledge without even engaging a discussion of, "what we mean by learning," schools will continue to treat children as rounding errors.
Barbaric conditions
Rows of uncomfortable desks nailed to the floor, bells, grades, age segregation, decontextualized content, sorting by similar levels of incompetence and zero-tolerance policies must give way to more flexible learning environments.
Communication is weak
Parents, still largely unwelcome educational partners, find it increasingly difficult to receive timely answers to simple questions despite enormous investments in data aggregation and school-to-home accountability systems.
It doesn't ultimately matter if you agree with my hypothesis about the ill-health of schools and schooling. What you must celebrate is that the American ideal is for every child to enjoy a free and excellent K-12 education, followed by unparalleled opportunities for higher education. While our practice does not always measure up to our rhetoric, our democratic ideals are noble and our schools have served many children well. Rather than waste our energy worrying about global competition we should rededicate ourselves to helping every child reach their potential as a well-rounded human with a thirst for knowledge and creative expression.